Apple calls its iPhone 13 Pro and iPhone 13 Pro Max "the most Pro" ever. That's seems rather obvious because it's not like Apple will release iPhones that are worse. In the case of the iPhone 13 Pro (Max), Apple is referring to a few specific things. Starting with the new Super Retina XDR display with ProMotion.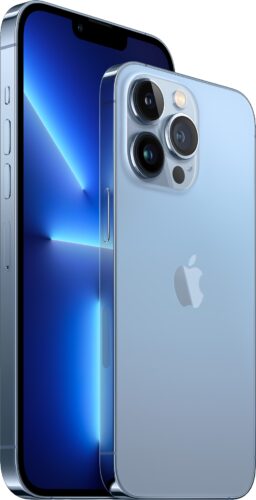 2021 is the year when iPhones finally get a 120Hz screen. Faster refresh rates makes animations look smoother. For instance scrolling through lists. The screen of the iPhone 13 Pro and 13 Pro Max can switch between 10Hz for static content and 120Hz for moving content. This saves battery life. Speaking of which; both models have a battery life for a day's use. Still, the iPhone 13 Pro lasts an hour and a half longer and the iPhone 13 Pro Max even lasts two and a half hours longer.
A15 Bionic and new cameras
This is largely due to a larger battery but also by using the more energy efficient Apple A15 Bionic. This provides both phones with the necessary processing power. Especially the graphic processor is much faster, partly because the GPU now consists of 5-cores. All that extra processing power comes in handy for the new camera.

It again consists of 3x a 12MP sensor, this time with sensor-shift optical image stabilization where not the lens but the entire sensor can move. This results in sharper pictures, especially in the dark. The ultra wide-angle camera has been redesigned with larger pixels, a 2.2x better light intake and macro photography for close-ups up to 2 centimeters. The telephoto lens now has 3x optical zoom, a modest improvement over last year's 2 to 2.5x.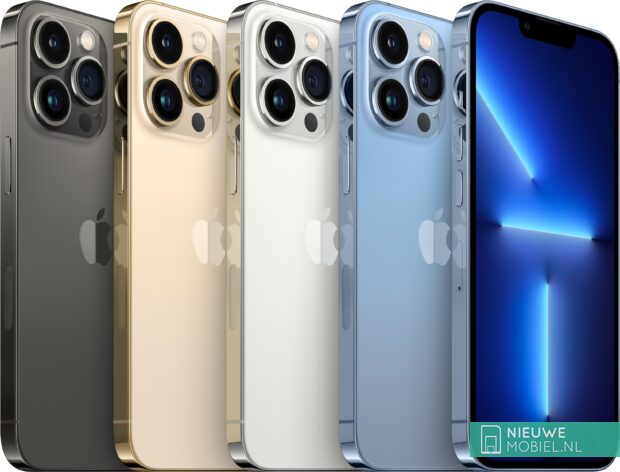 Apple iPhone 13 Pro (Max) price and availability
The Apple iPhone 13 Pro and Pro Max will be in stores starting Friday, September 24 for 1,159 and 1,259 euros, respectively. The entry-level model comes with 128GB but goes up to a whopping 1TB this year. New colors are also available; Graphite, Gold, Silver and Sierra Blue. Preorders can be placed as of Friday, September 17.