Because according to a new source, the device will probably be called iPhone 14 Plus. Apple is no stranger to the Plus name. From the iPhone 6 up to the iPhone 8, Apple had a larger Plus version in its lineup. Apple decided to stop using a Plus version with the introduction of the iPhone X.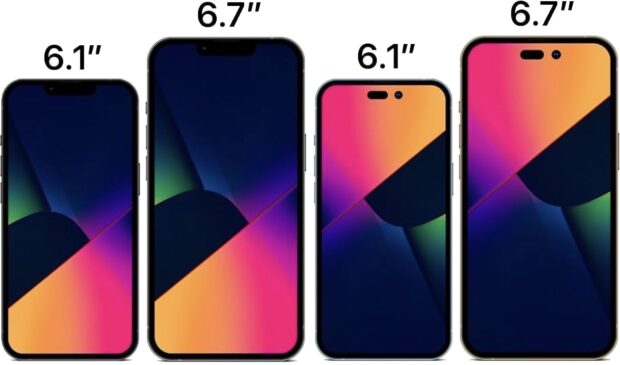 Should Apple indeed decide to name the device the iPhone 14 Plus it would avoid confusion with the also 6.7-inch iPhone 14 Pro Max. The Pro name suggests that it is more premium with a ProMotion display and better cameras. On the other hand, the non-Pro version is cheaper. Although, with Apple, you can never quite talk about "cheap."
Plus but no mini
And while the Plus name may be returning, a familiar name is also disappearing; the mini. The introduction of the iPhone 14 will most likely mean the end of the mini model. Fans of smaller iPhones will have to opt for the iPhone SE 2022 which has a compact 4.7-inch screen in addition to a familiar nostalgic design with a fingerprint button.
Image: Appleosophy.com