The group of Americans can now expect a compensation of 46 dollars each. They had an iPhone 6, 6 Plus, 6s, 6s Plus, 7, 7 Plus or iPhone SE. Anyone running iOS 10.2.1 or later automatically got a speed reduction. According to Apple, not to encourage them to buy a new iPhone, but to save the battery.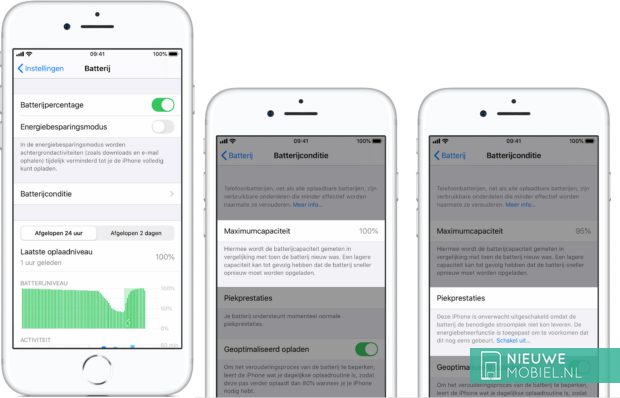 According to Apple, people with the iPhones mentioned above could be confronted with a spontaneous battery drop out during intensive use. To prevent this, the device was deliberately reduced in speed. Apple later added the option in iOS to enable or disable this behavior. Many consumers switched to a new iPhone while a battery swap was sufficient. Apple started a large scale battery replacement program that became a huge success. In 2018 it replaced no less than 11 million batteries.
Disable energy management function
The settlement will cost Apple $310 million. Apple admitted the poor communication about deliberately slowing down iPhones. Something that already happens when the battery capacity dropped below 80% of its original capacity. In the meantime you can turn off the 'feature' under Settings > Battery and then turn off the power management function. Under Battery condition > Peak performance you can see if that is a smart move or it it's more sensible to replace the battery completely. For less than 100 euros you usually have a new battery which is always cheaper than a new iPhone.