Google announced the Pixel Tablet during Google I/O back in 2022. The device was even briefly shown. It would take Google another 13 months to bring the tablet to market. Sales will start June 2023. The asking price is pretty hefty at $499, or 679 euros.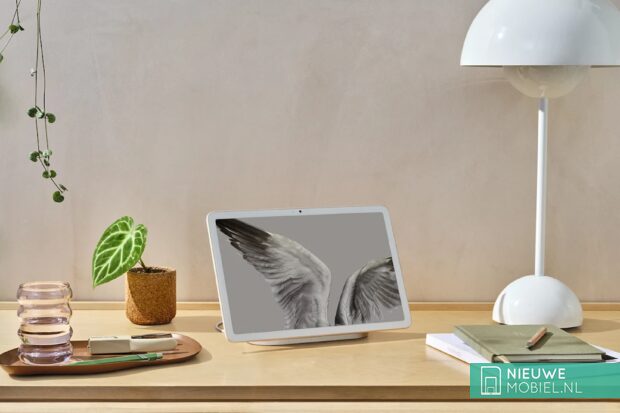 For this, you get a 10.95-inch screen with a 2560 x 1600 pixel resolution. It is a regular LCD panel with an otherwise unexceptional brightness of 500 nits. Notably, the screen is compatible with a USI 2.0 stylus. Google's tablet is powered by its own Tensor G2 processor. The power button incorporates a fingerprint scanner for added security. The Pixel Tablet has multi-user support, so everyone in your household can have their own account.
Charging Speaker Dock
Even though the Pixel Tablet has a four-way speaker system, the best sound comes when placed in the included dock containing 43.5mm speakers. This also charges the tablet. In addition, Hub Mode is present to display photos even when locked. But the mode can also show smart home controls for extra convinience.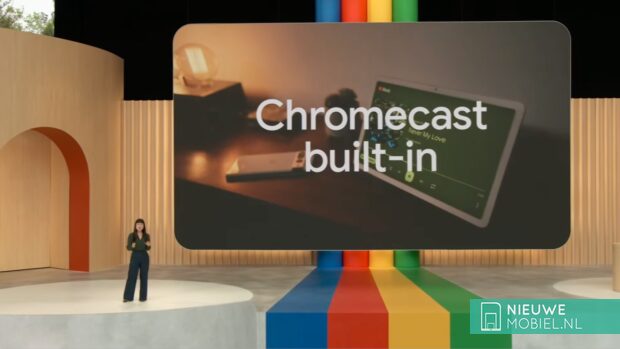 Google Assistant is always at your disposal, and Chromecast is built-in. With the latter, you can play music and video from your phone at the touch of a button. The Charging Speaker Dock is included and is compatible with a separately available case (the Pixel Tablet case with built-in ring).
Sales Google Pixel Tablet
It is still unclear in which countries Google will sell the Pixel Tablet. Possibly, like the Pixel Fold, this will be limited to just a handful of countries; however, the tablet listed on the Dutch Google store bodes well. Expect the device to come in three colors; Porcelain, Hazel, and Rose.