For the watchful Newmobile reader; the Desire is the device we formerly knew as the Bravo; HTC's performance phone. Let's starts with the HTC Desire.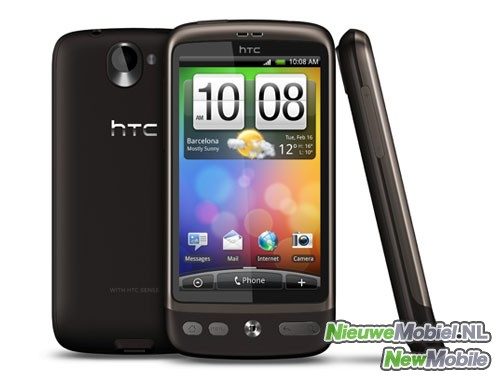 You could describe the Desire as HTC's own Nexus One; in terms of specs we see many similarities. A 1 GHz processor, 3.7 inch AMOLED touchscreen, optical trackball and the newest version of the HTC Sense. The HTC Desire runs on the new Android 2.1
HTC Legend
Owners of the Hero attention; the Legend will shortly follow up your device. The device is made of aluminum and therefore has a unique design and exclusive appearance. You will be spoiled by a high quality 3.2 inches wide AMOLED touchscreen.The trackball which gave a lot of problems to the Hero has been replaced by an optical variant. The 5 megapixel camera works well with its flash and makes great pictures, also in places with little light.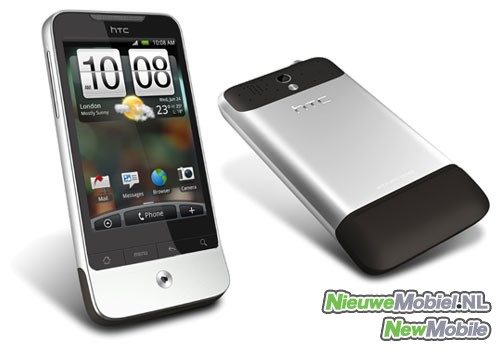 Here we find the newest HTC Sense. New is the HTC Friend Stream which provides updates and newsfeeds of social networks. Both a widget and a seperate application are available. Also new is that contacts can be classified in groups, a newsapplication is available and a new widget provides access to 7 different homescreens.
Later on we'll 'play' with HTC's new devices so stay keep youreye on us for more news on HTC. Furthermore HTC reports that the Legend will be available in stores as of March, while we have to wait for the Desire until April. Prices of the Legend are around 450 EURO, while the Desire will cost about 500 EURO.