The LG V40 ThinQ is an Android phone with 5 cameras in total. Why the V40 needs all these, what else you can use it for and if it's worth buying is something we're going to try to find out.
Three cameras that work as one
The times when LG came in every month with a new phone are behind us. This allows LG to focus more on special functions that are worthwhile and take time to develop. Despite the fact that we see fewer LG phones as a result, this is good for you as a consumer. The phones distinguish themselves more and perform better. In the V40 ThinQ, this is especially noticeable in the camera. Or rather: cameras. There are three on the back. In addition to a super wide angle, you have a normal and a telephoto zoom lens at your disposal, which allows you to get one step closer to your subject each time. You don't have to choose because with Triple Shot you shoot 3 photos in one click. The V40 ThinQ can even make a video of this.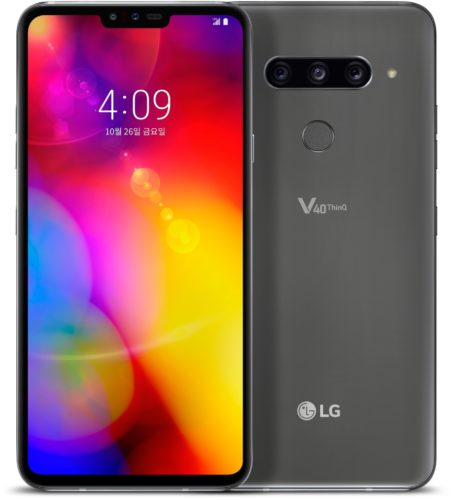 Double selfie camera with background blur
In addition to zooming, the V40's camera can capture more light than before, allowing you to take better night shots. Photos are also in focus faster thanks to a new form of autofocus. The color fidelity and exposure are also better thanks to a new HDR algorithm. The V40 ThinQ is helped by the necessary artificial intelligence. It analyzes a wide range of issues and adjusts the best white balance and shutter speed accordingly. At the front are 2 cameras that can give your photos depth. By making the background blurry, you get beautiful portraits.
Main LG V40 ThinQ specifications
Large 6.4 inch FullVision OLED screen with high QHD+ resolution
16 + 12 + 12MP Triple Camera with wide-angle and telephoto zoom lens
High 8 + 5 megapixel selfie camera with bokeh for portrait photography
Water and dustproof IP68 housing
Support for fast 4G internet LTE
Standard with 64GB memory, expandable up to 2 TB with memory card
Powerful Snapdragon 845 processor with 6 GB RAM RAM memory
32-bit Hi-Fi Quad DAC for high-quality sound
Familiar appearance, outdated software
Furthermore, the LG V40 ThinQ looks like a familiar phone. For a large screen, thin edges, the fingerprint scanner on the back and everything waterproof. No frills, no frills. It looks familiar, although of course it's not as exciting as some other phones. We don't mind. A pity is that LG released the V40 ThinQ with outdated Android software. At the time of writing it runs Android 8.1 which was released in 2017. An update to Pie is expected in the second quarter of 2019. It is a pity that LG does not give its flagships more software attention. Unfortunately, that remains a point for LG.