Lenovo is no stranger to mobile phones. Since its acquired Motorola, it regularly releases new phones. However, releasing phones under their name is something different. Perhaps that's why Lenovo uses the suffix "by Motorola." The Lenovo ThinkPhone by Motorola is an otherwise unexciting 6.6-inch Android smartphone powered by a Snapdragon 8+ Gen1 processor.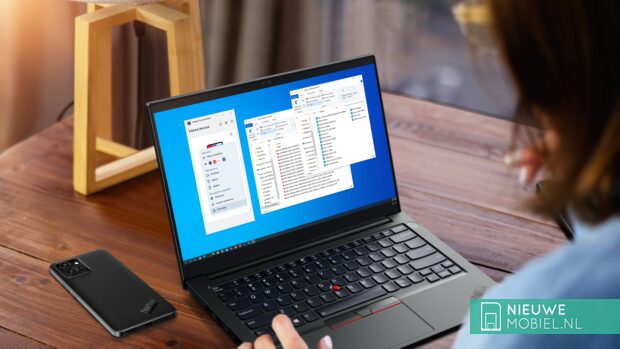 Its appearance is characterized by using excess carbon, as with other Think products. However, the device should be the ideal companion to your business ThinkPad laptop, thanks in part to the presence of Moto Thread Defense and support for management software such as Moto OEMConfig and Moto Device Manager. The device is also compatible with Motorola's Ready For software, allowing you to use it with a connected PC.
Aramid Fiber
The ThinkPhone has a rugged exterior with a MIL-STD-810H certification. Sturdy Gorilla Glass Victus protect the front while the back is made of aramid fibers. These fibers are stronger than steel while being much lighter. The device is also IP68 water and dust resistant. On the side, we find a red hotkey that the end user can program.
Lenovo plans to release the ThinkPhone by Motorola in the coming months in the U.S., Europe, Latin America, the Middle East, Australia, and some Asian countries. Prices were not disclosed.