Whether Chen Jin, General Manager of Lenovo, will get into trouble is uncertain. What we do know is that we are looking at the Motorola edge X30. Now it is quite possible that this model is only for the Chinese market. However, a variant of it will get a global launch, possibly as part of the edge 30 series.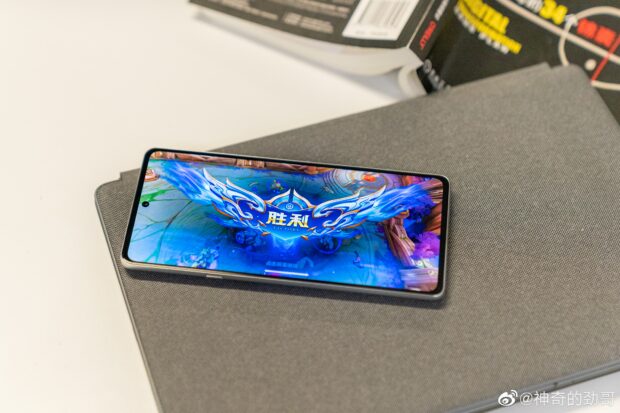 Perhaps this will be the Motorola edge 30 Ultra. Renders of it we have seen before and they indeed look very similar to the device in the picture above. The blog post on Weibo further states that this device uses the new Snapdragon 8 Gen 1 processor and has a 10-bit color screen.
Launch Edge X30
In another post on Weibo we read that the 6.67-inch screen will have a high refresh rate of 144Hz and a Full HD+ resolution of 2400 by 1080 pixels. The dimensions will be 163 x 75.9 x 8.4 millimeters. Lenovo is holding an event on December 9 where it will announce this device. It should then go on sale as early as December 15. Whether this also applies to the global version of the edge 30 Series remains to be seen.