The Motorola razr (2019) is a so called 'foldable' and is clearly a tribute to the old razr phones. Foldable displays are an excellent excuse to dust of the old razr design. The now released images of the razr (2020) show a similar design, except for some minor changes.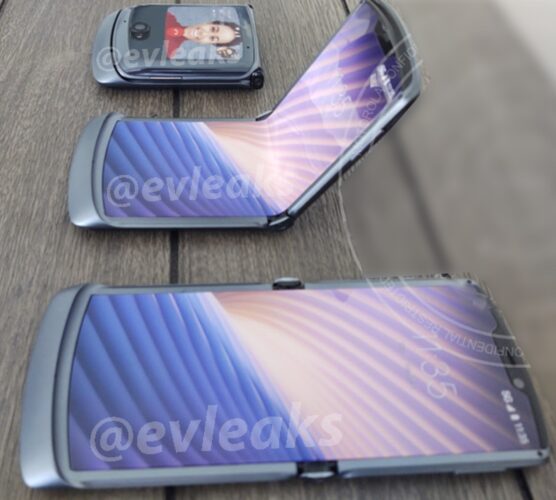 For example, the chin at the bottom of the screen is much more compact. In the 2019 version it still houses the fingerprint scanner. On the 2020 version it is gone. Besides that, we see a lot of similarities. For example, the screen at the top still has a notch, the hinge seems unchanged and there is a secondary screen with camera. Hopefully Lenovo has improved the quality of the screen, because there were quite a few problems with that.
5G and possibly the same price
The razr '19 caused quote a stir by because the expensive foldable used a non flagship Snapdragon 7xx processor and for this year it won't be much different. Lenovo is opting for the Snapdragon 765G. Not the most advanced and powerful chipset, but one with 5G support. In terms of price, we believe it will be similar to last year. That will be 1589 euros please.
(via)