OnePlus is no stranger to showing concept phones. How about the Concept One with its disappearing cameras? OnePlus showed the device during the 2020 CES trade show. However, it did not come to a launch. The same is probably true of this OnePlus 11 Concept.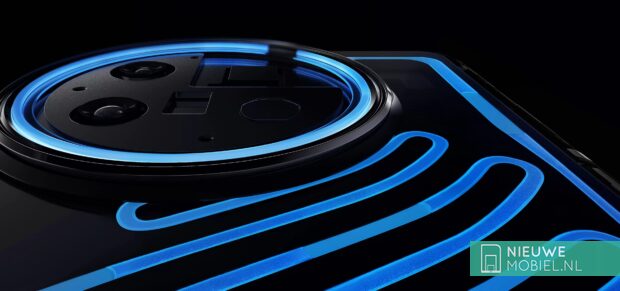 The OnePlus 11 Concept is a version of the existing OnePlus 11, but it looks pretty different. OnePlus has placed a long luminous strip on the back. Inside is, by the looks of it, a sort of liquid. The whole thing is somewhat reminiscent of underfloor heating pipes. And that link may not seem so crazy because the system is presumably meant to disperse heat from the processor.
Possible new cooling system
In a video posted by OnePlus on its Twitter timeline, we see more of this concept. In it, the focus is on heat. So possibly we are looking at a new cooling system. Whether this is very practical in practice, we will have to see. But we would like to hear more about that. So expect more on Monday, February 27, because that's when the 2023 edition of the Mobile World Congress (MWC) starts in Barcelona.