OnePlus seems to use the same recipe for both OnePlus 9 and OnePlus 9 Pro. A borderless screen with punch-hole for the selfie camera, and a protruding camera island in the upper left corner. The OnePlus 9 get a flat screen while the OnePlus 9 Pro gets a slightly curved 6.7-inch version.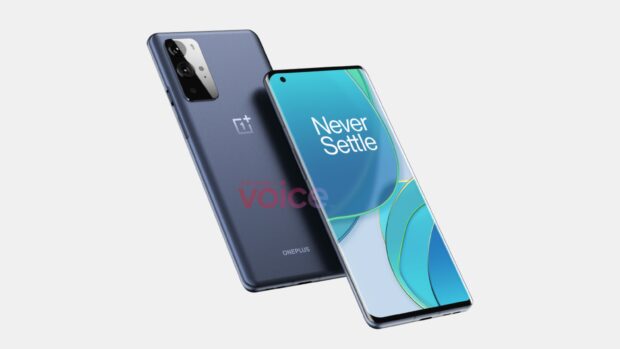 The image above is taken from @onleaks with the warning that the camera layout may not be finalised. But that he gets four separate lenses seems certain. Also the OnePlus 8 Pro, the direct successor of this 9 Pro, has the same number of cameras on the back. Presumably, in addition to a primary lens, it will have an ultra-wide-angle, zoom, and depth camera. In this area, the Pro differentiates from other models that do not have a separate zoom lens.
Launch OnePlus 9 Pro
The arrival of the OnePlus 9 Pro is expected sometime in March, probably together with the OnePlus 9. OnePlus has been announcing a Pro variant of its flagship for some time now it was surprising when the 8T was announced and the 8T Pro didn't.