Looking at the images of the Galaxy A14 we see large 6.8-inch screen. Samsung swapped the V-notch of the Galaxy A13 for a U-notch. The screen bezels also appear slightly thinner, although there is still a fairly prominent chin at the bottom. At the back, we see three cameras, each of which appears to be placed separately on the back. A style we will presumably see on the future Galaxy S series as well.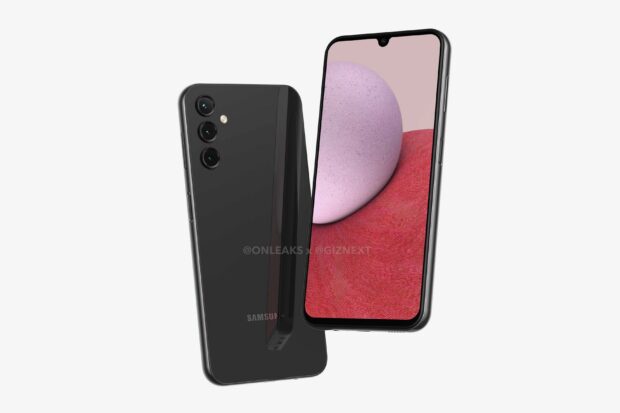 According to the source, the Samsung Galaxy A14 will get a display with a sharp Full HD resolution, a 3.5mm headphone jack and a fingerprint scanner on the side. Don't expect a launch until 2023. Perhaps a 5G variant of the A14 will be released as well, in addition to a 4G version.
Maybe the Galaxy A14 5G
after all.
There is another possibility that we are not looking at the Galaxy A14 but the A14 5G. That has to do with the cameras on the back. The Galaxy A13 had four cameras instead of the three shown here. With one less camera, Samsung saved costs that it made up for with the 5G support.