The image below originated from Onleaks which, as we know by now, publishes these kind of renders often. He does this by using factory drawings, so called CAD-renders which also include dimensions. So we not only know what the Galaxy A32 will look like but also how big it is.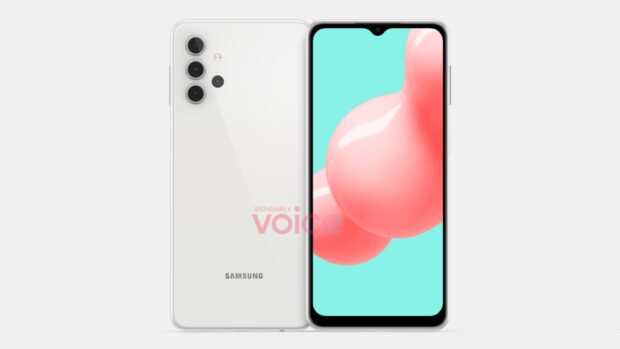 With a length of 164.2 millimeters, the A32 promises to be a bit larger than its predecessor; the A31. It is therefore not strange that @Onleaks thinks that the screen size will slightly increase. The Infinity-V Display will probably be 6.5 inches in size. That also means that the shape of the notch will get a V-shape instead of the U-shape on its predecessor. As a result, the notch is slightly less deep and probably takes a smaller chunk out of the screen. The space-saving Infinity-O screens with the round punch-hole remain exclusive for the slightly more expensive Galaxy A5x models and above.
Renewed rear
Still, the biggest difference is found on the back. Instead of placing the cameras on some kind of island they all swim separately. It looks a bit messy at first sight. It reminds us of old times in which cameras did not protrude and were flush with the back. This prevents wobbling on a table which is very common nowadays. The fact that Samsung is going down this path again means that we might see this layout more often.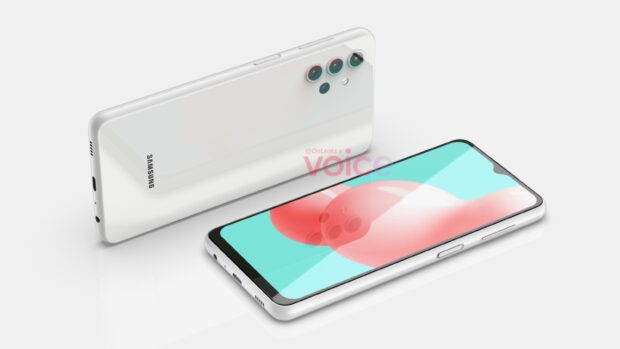 From the pictures we further conclude that there are 3 cameras with a flash and a still unknown sensor. On the bottom there is a USB-C port with a 3.5mm headphone input. The power button is on the right side and there we also find the volume buttons. The left side is free of buttons but houses the SIM card. When the Samsung Galaxy A32 will be made official is unknown.