Samsung recently announced a bunch of new Galaxy A phones in the lower segment. What was striking about this was the absence of the Galaxy A53 5G. The Galaxy A5x is one of Samsung's best-selling phones and we predicted back then that it will probably get its own unveiling. That seems to be happening next Thursday, March 17.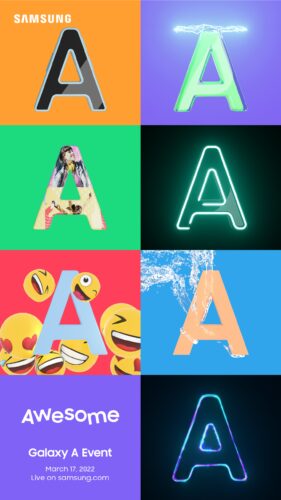 We do not completely rule out the possibility that Samsung will then also announce the Galaxy A73. That model is also expected soon but when is still unknown.
Galaxy A53 unboxing
Probably to Samsung's great dismay, a video surfaced last weekend of the still unannounced Samsung Galaxy A53. In the video we see the device getting unpacked, something Samsung had wanted to wait until March 17.
The video doesn't teach us a lot. For example, no specifications are mentioned. We do see the A53 in a blue color and with a missing charger in the box. Something that the cheaper Galaxy models also have to deal with so it seems.