If we further compare the Galaxy M54 with its predecessor, the M53, we notice that it has one less camera. However, we are not worried; only the 2MP depth camera is gone. By combining the remaining cameras, depth can also be recognized. Optical zooming is still missing for the Galaxy M54, though.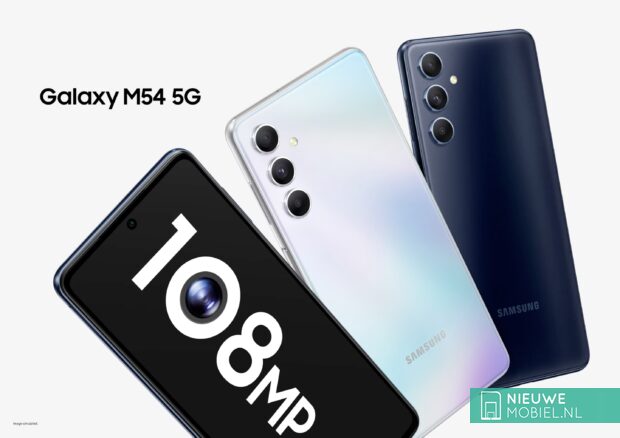 But we are not worried about that either because, with a 108MP large sensor, you can digitally zoom in quite far without losing quality. Especially since it now has access to optical image stabilization, images will be much sharper, even in the dark. Samsung further applies its new design language where the camera sensors are located separately on the back. This gives it a fresh and modern look.
Gigantic 6000mAh battery
On the front of the Samsung Galaxy M53, we find a 6.7-inch screen with a colorful AMOLED panel and a smooth 120Hz display. Also large is the built-in battery of a whopping 6000 mAh in size. According to Samsung, it is large enough to watch almost an entire day of continuous video. Moreover, the battery can be quickly charged at 25W.
Availability and price
There is no word yet of a global rollout of the Samsung Galaxy M54. At the time of writing, the product page is online only in the Middle East. Still, we assume that the rest of the world will also be able to buy one soon. After all, the M53 5G also received a global launch. Presumably, it will come in two colors; Silver and Dark Blue. Prices are unfortunately not yet known.