Samsung and Google have joined forces. The result is an entirely new platform called Wear OS. Samsung applies its own skin on top of it: One UI Watch, which is very similar to One UI for smartphones. This makes the watch work a lot better with your Galaxy phone, but it is also much faster.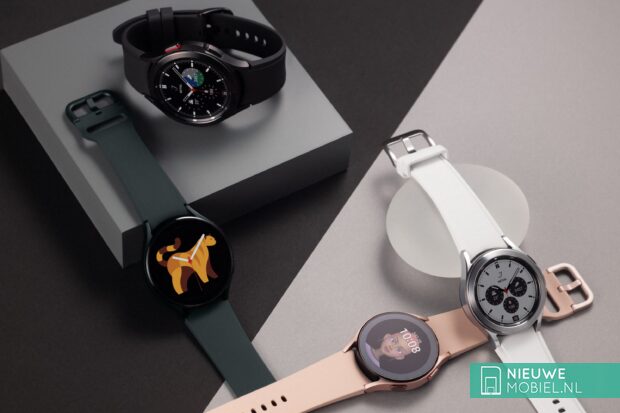 Scrolling on the Galaxy Watch4 and Watch4 Classic is now much smoother. This is not only due to new software. The built-in processor, the Exynos W920, is based on 5nm, has a 20% faster CPU and a 10x faster GPU. Graphic performance are therefore a lot higher.
Extensive health functions
In terms of health and fitness, the Watch4 series can monitor various functions. Whether you are doing a workout or sleeping, the Watch4 can track it. The new 3-in-1 BioActive sensor can simultaneously measure your blood pressure, heart rate and oxygen saturation. The Samsung Health Monitor app then makes all this information available.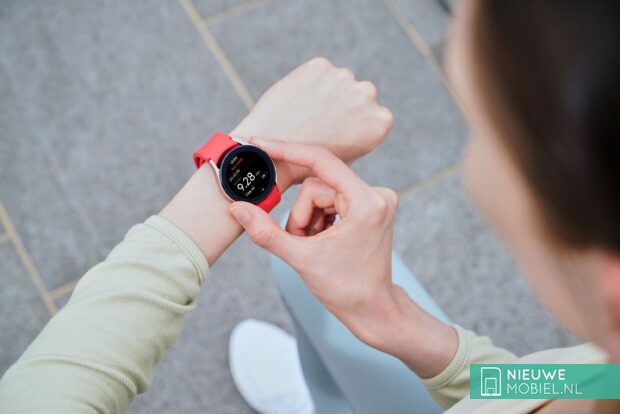 Paired with your smartphone, the Watch4 can now also detect snoring or sleep apnea. If it detects this, it can give instructions on how to prevent it. The goal is to wake up more refreshed.
Watch4 and Watch4 Classic
The Watch4 series has two variants; a modern Watch4 and a more classically designed Watch4 Classic. Both variants come out in two sizes. The Watch4 in a 40 and 44mm case, the Watch4 Classic in a slightly larger 42 and 46mm.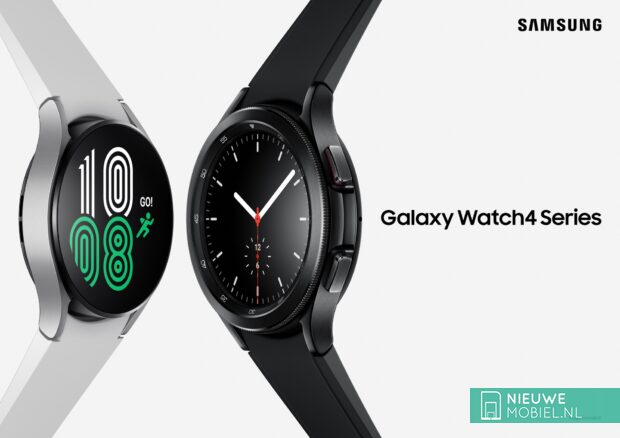 The watch case of the Watch4 is made of aluminum, the Watch4 Classic is made of stainless steel. Another difference is that the Classic is equipped with a rotating bezel. Apart from the size, screen size and battery capacity, all variants have the same specifications.
Availability
The entire Watch4 collection will be in stores August 27 but Samsung is already accepting orders. Prices of the Galaxy Watch4 start from €269 for the 40mm version, the 44mm version costs €299. The Watch4 Classic with rotating bezel is more expensive. The Watch4 Classic 40mm costs €369, the 44mm version even €399.