According to Samsung, One UI Watch 4.5 should provide a more complete user experience for smartwatches like the Galaxy Watch 4 and Watch 4 Classic. Samsung warns that the number of features may change until the final release.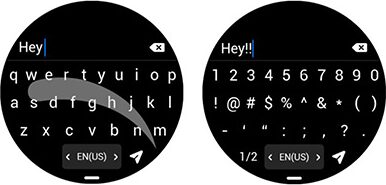 One UI Watch 4.5 is based on Wear OS 3.5 developed by Google together with Samsung. One UI Watch is Samsung's own interface on top of Android, just as One UI does with Galaxy smartphones. One of the new features is an improved keyboard that, as of 4.5, can also recognize swipe gestures. A combination of typing and dictation also becomes possible, even switching between those two during text input.
Dual SIM support
One UI Watch 4.5 also adds support for Dual SIM. When paired with a Galaxy smartphone with Dual SIM, you can recognize and use both SIM cards from your watch. This way you will always make a call using the correct SIM card and phone number.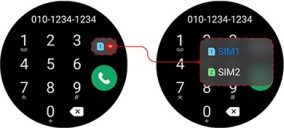 New features subject to change
Other features that version 4.5 brings are updated and customizable watch faces and new accessibility features. For example, you can change the contrast to make text more readable. You can also reduce or completely remove all kinds of embellishments such as transparency, shadows, and animations. This should provide a calmer experience, useful for those who are sensitive to it. From now on you will find all these options in one easy menu.

Samsung says it will roll out One UI Watch4.5 sometime in the third quarter of 2022. All features mentioned are subject to change.