The images come from @onleaks and SmartPrix. As is often the case with @onleaks, these are homemade renders based on leaked factory drawings. It is a pity that an image of the Fold 5 from the side is missing. Only then could we have properly seen how much thinner the device is?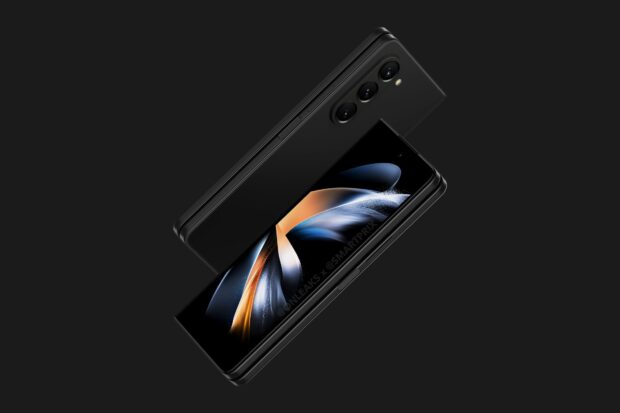 Observant readers already noticed that the design is not much different from the current Galaxy Z Fold4. The device is still elliptical, relatively narrow, and has three cameras on the back that are placed loosely on the body. The dimensions also don't differ much; 154.9mm long versus 155.1mm before.
New hinge
When folded, the Fold 5 is much thinner, something because the device can be folded completely flat. This has been made possible by the new teardrop hinge that the Fold5 features.
The current Fold4 cannot fold completely flat. A small gap always remains visible. Xiaomi solved that with the Mix Fold 2. Thanks to a new hinge, the screen takes the shape of a drop when folded. Samsung now seems to be following that same design.
Unpacked 2023
Samsung may announce the Z Fold 5 at the same time as the Z Flip 5 sometime this fall. Usually sometime in August, but it is possible that this Unpacked event will be brought forward to late July.