The Xiaomi 12 Pro is Xiaomi's flagship for 2022 and, in addition to a revamped look, it brings us improvements mainly in the area of the camera. Something you would not say if you look purely at its specifications. And so it is up to us to explain them
At last the camera it deserves
108 versus 50, that's the difference in megapixels between the 11T Pro and this 12 Pro. Much less, but does that also mean lesser photo quality? No because the 108MP sensor of its predecessor does not come without problems. It is relatively slow, focuses unreliably and is not even that sensitive to light in the dark. All problems that the 50MP Sony IMX707 sensor does not suffer from. Moreover, it is not the only 50MP sensor on the 12 Pro. There is another 50MP camera with 115° ultra wide-angle lens and even another 50MP camera with a 48mm telephoto lens for 2x optical zoom. So a better night mode, faster focus for always sharp images and 4K 60fps video. Finally a Xiaomi Pro phone gets the professional camera it deserves.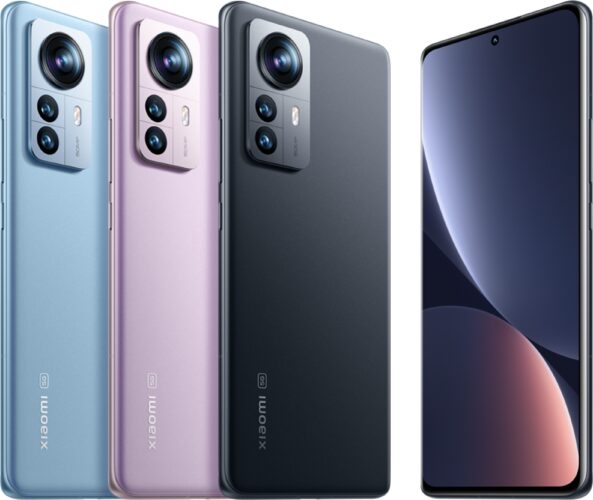 Record-breaking screen
Up front, Xiaomi applies an extra roomy 6.73-inch screen with a high WQHD+ resolution of 1440 by 3200 pixels. This yields a whopping 522 pixels per square inch resulting in extremely sharp images. And with a maximum brightness of 1500 nits, it is also easy to read outdoors in full daylight. The color fidelity is fine thanks to the HDR10 + and Dolby Vision support. Animations look particularly smooth by refreshing them 120 times per second. But with little movement it can go back to once a second, to save battery. We don't have to worry about battery life because thanks to numerous optimizations you'll make it through the day on a charge. Interim recharging can be done extra fast with 120W or wirelessly with up to 50W.
Most important Xiaomi 12 Pro specifications
Monstrously large 6.73-inch screen with WQHD+ resolution and 1-120Hz display
50+50+50MP camera system with 115° wide angle, 2x zoom and 4K video
32MP selfie camera with HDR and portrait mode
Powerful Snapdragon 8 Gen 1 processor with 8 or 12GB of RAM
256GB of non-expandable UFS 3.1 storage
Dual SIM support: 2x nano SIM
Extremely fast mobile web browsing thanks to 5G
4600 mAh battery with 120W fast charging or 50W wireless fast charging
4 speakers with Harman Kardon and Dolby Atmos sound
Powerful sound
The Xiaomi 12 Pro is a flagship device and those deserve the most powerful processor at the moment. Now that's the Snapdragon 8 Gen 1 from Qualcomm. Equipped with a passive cooling system and at least 8GB of RAM memory, it puts in top performance. On top of Android 12, Xiaomi applies its own MIUI 13 which does not come without bloatware. Unnecessary apps that you can largely remove but it is annoying. It is not at the expense of the memory, because with 256GB it is more than enough for all your content. Fortunately, because a memory card slot is missing, as opposed to a 2nd slot for an additional SIM card. Finally, it is worth mentioning that there are 4 speakers. Sound is very spacious and rich thanks to 2 speakers and 2 woofers. It is unfortunate that the whole is not waterproof. So be careful around water.