The Xiaomi 13 Lite looks like a lightweight phone with an affordable price tag. But behind that misleading name lays a capable smartphone with some high-end specifications. Which ones exactly can you read here.
Lite only in name
Once again, a straightforward word threatens to throw us off guard. 'Lite'. Please: manufacturers stop using this word because there is simply nothing "Lite" about this Xiaomi 13 Lite. The 13 Lite is a full-fledged smartphone with a big, sharp, and smooth screen, a triple camera system, a selfie camera with dual built-in flash, solid performance with plenty of RAM, and an above-average battery with lightning-fast charging. Xiaomi gives it too little credit by giving it this name. Please, just don't do it anymore.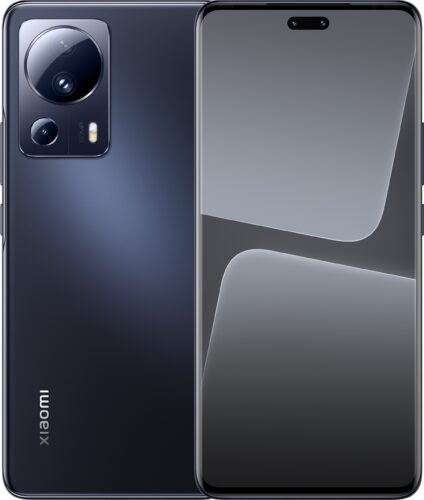 Ideal for selfies
The Xiaomi 13 Lite is one of the few smartphones with a dual front-facing selfie camera. You have a 32MP camera with a 100° wide-angle lens. This automatically zooms in from 0.6 to 1x, depending on how many people you want in the picture. An 8MP camera helps add depth, allowing you to shoot beautiful portraits with blurred backgrounds (bokeh effect). Should it get too dark for a self-portrait, two built-in selfie flashes come to the rescue. This Selfie Glow is incorporated at the top of the bezel and emits a natural light. Xiaomi has also added a mirror feature. This Pocket Mirror keeps your mouth and eyes in view so you can check that you still look tip-top.
Main Xiaomi 13 Lite Specifications
6.55-inch AMOLED screen with smooth 120Hz display
32+8MP selfie camera with dual flash, vlog mode and pocket mirror
50+8+2MP camera with 119° wide-angle and macro camera + 4K video
Snapdragon 7 Gen 1 processor with 8GB of RAM
Available in 128 or 256GB built-in storage memory (not expandable)
4500 mAh battery with 67W turbo charging
Dual SIM (2x nano sim or e-sim)
Turbo charging
Of the entire 13 series, Xiaomi equips the 13 Lite with the most straightforward processor: the Snapdragon 7 Gen 1. But we have to put that in perspective. The Snapdragon 8x models are meant for expensive flagships. This Xiaomi 13 Lite is not. This is an affordable mid-range device that can handle the Snapdragon 7 Gen 1 just fine. It will also be fast enough for most of us to open apps quickly and keep up with our busy lives. This is helped by the ample amount of 8GB RAM. Another plus is the speed with which you can recharge the battery. At 67W, it quickly leaves the competition behind, literally because you are back on the road with full battery within half an hour.