---
---
Pro and cons Xiaomi Mi 9T Pro
Low price tag
Borderless display with pop-up selfie
Versatile camera system
Large battery = long battery life
Advertisements in the software, can be turned off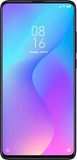 ---
Reviews about the Xiaomi Mi 9T Pro
| | | |
| --- | --- | --- |
| 5 stars | | 1 review |
| 4 stars | | 0 reviews |
| 3 stars | | 1 review |
| 2 stars | | 0 reviews |
| 1 star | | 0 reviews |
Want to earn $50?
Every month we select a winner among all user opinions that were submitted. That person wins a voucher of $50. The only thing you need to do to is write your very own user opinion and let us and others know what you think about this product. Click the button below to start.
---
---
Xiaomi Mi 9T Pro product details
The Xiaomi Mi 9T Pro is a more powerful version of the Mi 9T. The Snapdragon 730 is swapped for Qualcomms top model: the Snapdragon 855. This should provide higher performance while the appearance is not tinkered. It still has a continuous screen with no notches or screen edges.
Will the real Flagship-killer stand up?
This Mi 9T Pro will make people at OnePlus nervous. It is a flagship killer for less money. Where the models of OnePlus have become more and more expensive in recent years, this Xiaomi has an almost unreal low price tag. We will keep that price to ourselves for a while, first some specifications. The Xiaomi Mi 9T Pro consists of a 6.39 inch screen without interruptions. No notch, no screen edges. It's a nice bright, high-contrast AMOLED screen that's also easy to read outdoors. What's modern is that the fingerprint scanner is integrated into the screen. The selfie camera sits in the housing and slides upwards if necessary, so it's not in the way. There are three cameras on the back and the latest Qualcomm chipset is used inside. The battery is also nice and thick and can be charged extra quickly. And then the price tag; all this costs less than 400 euros at the time of writing. How to do it?!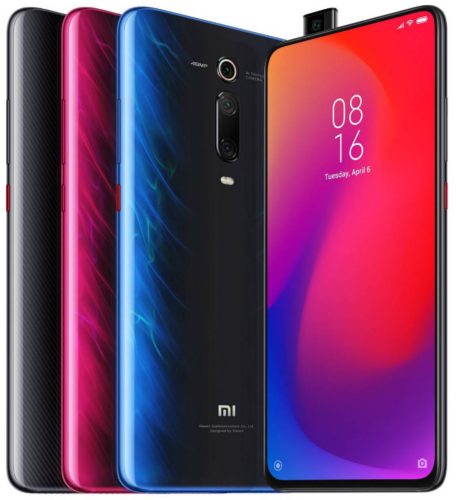 The price of advertisements
For years, Xiaomi has managed to keep the prices of her phones low by building in advertisements. Because not everyone is waiting for that, you can (largely) turn that off. How to do that read you here. With just a few steps, you can save yourself hundreds of euros. Comparable phones from the competition will soon cost you double the price of this Mi 9T Pro.
Main Xiaomi Mi 9T Pro specifications
Full edge and notchless AMOLED screen of 6.39-inch large
High 20 MP retractable selfie camera
Triple rear AI camera with 48 + 8 + 13 megapixel
High-end Qualcomm Snapdragon 855 up to 2.84 GHz
Fast 4G internet (LTE)
Double nano SIM card support
High-end with headphone port
And yet this is a fully-fledged flagship with absolute high-end specifications. That makes the Mi 9T Pro a true gaming phone. Heat generated during gaming can be dissipated through an innovative heat delivery system consisting of graphite, copper and gel to keep his head cool. Another advantage that this Xiaomi has over other flagships is that Xiaomi still clings to the audio jack port. So you can just plug in your own headphones. Charging is done via USB-C and is fast thanks to the 27 Watt charger. Within half an hour, the 9T Pro will be more than half full.
---
Most important Xiaomi Mi 9T Pro specifications
Dimensions
156.7 x 74.3 x 8.8 mm
Weight
191 grams
EAN code
6941059629474, 6941059629467, 6941059628255, 6941059628248, 6941059628231, 6941059628224, 6941059628217, 6941059628200
Fingerprint recognition
Android
8.1
Color display
6.39 inch, Full HD+ Super AMOLED
Camera
13.0 MP, 48.0 MP, 8.0 MP
Processor
2.84 GHz, Qualcomm Snapdragon 855, octa core
Secondary camera
20.0 MP
Dual SIM
LTE (4G)
Internal memory
6 GB (Size (RAM)), 128 GB (Storage), 64 GB (Storage)
Memory card slot
Battery
4000 mAh
Fast charging
---
Alternatives of the Xiaomi Mi 9T Pro
Scroll the table below to see more
| | | | | | |
| --- | --- | --- | --- | --- | --- |
| | | | | | |
| Photos relative in size | | | | | |
| | Current product | | | | |
| Fingerprint recognition | | | | | |
| Android | 8.1 | 9.0 (Pie) | 9.0 (Pie) | 9.0 (Pie) | |
| Color display | 6.39 inch, Full HD+ Super AMOLED | 6.1 inch, Curved Dynamic AMOLED Quad HD+, hole-punch display | 6.4 inch, Curved Dynamic AMOLED Quad HD+, hole-punch display | 6.8 inch, Dynamic AMOLED Infinity-O Display | 6.5 inch, Infinity-O Display, hole-punch display |
| Camera | 13.0 MP, 48.0 MP, 8.0 MP | 12.0 MP, 12.0 MP, 16.0 MP | 12.0 MP, 12.0 MP, 16.0 MP | 12 MP, 12 MP, 16.0 MP, VGA camera | 12.0 MP, 48.0 MP, 5.0 MP, 5.0 MP |
| Processor | 2.84 GHz, Qualcomm Snapdragon 855, octa core | 1.7 GHz, 2.4 GHz, 2.8 GHz, octa core | 1.7 GHz, 2.4 GHz, 2.8 GHz, octa core | Octa core | 1.7 GHz, 2.3 GHz, Samsung Exynos 9611, octa core |
| Secondary camera | 20.0 MP | 10.0 MP | 10.0 MP, 8.0 MP | 10.0 MP | 32.0 MP |
| Dual SIM | | | | | |
| LTE (4G) | | | | | |
| Internal memory | 6 GB (Size (RAM)), 128 GB (Storage), 64 GB (Storage) | 8 GB (Size (RAM)), 128 GB (Storage), 512 GB (Storage) | 12 GB (Size (RAM)), 8 GB (Size (RAM)), 1 TB (Storage), 128 GB (Storage), 512 GB (Storage) | 12 GB (Size (RAM)), 256 GB (Storage), 512 GB (Storage) | 6 GB (Size (RAM)), 128 GB (Storage) |
| Memory card slot | | | | | |
| Battery | 4000 mAh | 3400 mAh | 4100 mAh | 4300 mAh | 4000 mAh |
| Fast charging | | | | | |
Complete comparison between the Xiaomi Mi 9T Pro and these alternatives or compare with other models
---
Questions and answers about the Xiaomi 9T Pro