Looks like we've got press shots coming in from the upcoming Galaxy Buds+. Samsung's wireless earplugs are given a slightly new case and a new colour.
Pictures of the Samsung Galaxy Buds+ surfaced at 91mobiles. The caps may be announced at the same time as the Samsung Galaxy S20/S20 in mid-February 2020. At first glance they do not seem to differ much from the current Galaxy Buds.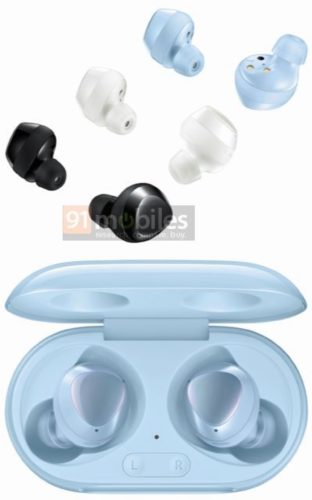 For example, the case differs from the current Buds on a few points and even the caps do not differ that much from the current Buds. The only big difference is the new blue version that is coming. The current Buds are only available in black, white and yellow. We don't seem to be seeing that last one again. It is unclear whether Samsung's latest Buds will get any new features apart from the optical differences. Active noise reduction such as on the Apple AirPods Pro would be welcome, but clarity on this will follow later.