While most of us are not even using Android 11 yet, screenshots of an early version of Android 12 have surfaced. According to the source, Google might release a developer preview of Android 12 as early as March.
Google has been working on the next Android version in all openness for the last few years. For example, Android 11 was officially announced on September 8 but the first developer preview was released on February 11. This is a version that is mainly meant for developers. Google uses this version as a target for a direction, and together they determine the exact destination.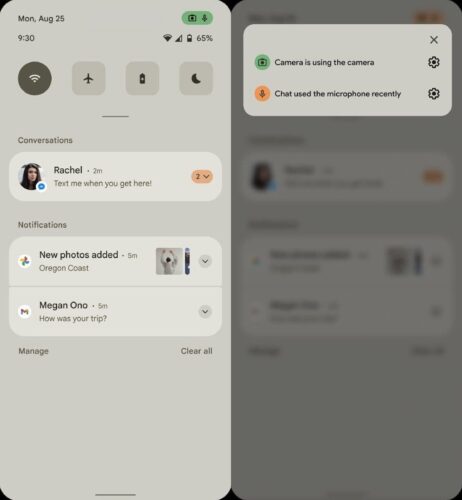 We can probably expect the first Developer Preview of Android 12 soon. Screenshots of Android 12 appeared at XDA Developers. Version 12 does not look radically different, especially not compared to version 11 but there are definitely differences, apart from the gray background.
Notification Pane
The notification pane seems to get some attention. The section with shortcuts to turn WiFi on and off, for example, now have 4 large icons instead of 6 small ones. The distinction between conversations and notifications remains except for some small layout differences.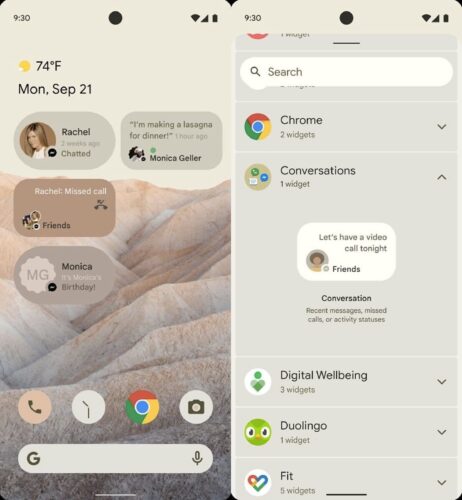 Privacy settings
From now on you can see more clearly which apps use the microphone and / or camera. An icon at the top of the screen will be visible and when you click on it Android will show you which app uses it. It will soon also be possible to completely disable access to the camera or microphone.
There also seems to be a widget focused on conversations. It shows missed calls, received messages and status updates. For now we just have to wait for the first Developer Preview. That will probably first come out for Google's own Pixel phones like the Pixel 5. As soon as Google releases its first 'DP', you'll be the first to read about it here.