It may be hard to imagine, but HTC did not release any phones in 2019. Whether 2020 will bring change is not yet entirely clear, but at least they're trying. This is the first one being announced; the Wildfire R70.
Somewhere we feel for HTC. The brand was almost single-handedly responsible for the growth of Windows Mobile phones with stylus. And then there came the iPhone. The brand switched to Android and came up with some good models. Even with the innovations including like dual cameras and stereo speakers.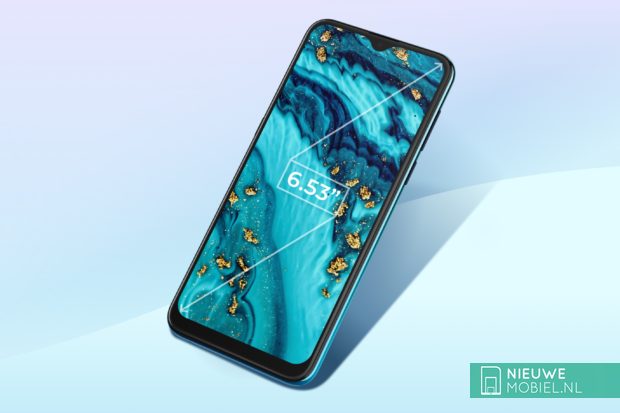 However, it didn't stay true to that and didn't improve the camera quality enough to stay relevant. Competitors got a grip of the Taiwanese company and by now HTC phones are a rarely seen in the wild. Whether this Wildfire R70 is going to change that is very questionable. In any case, it promises to be an entry-level model whose global launch remains to be seen.
Entry specifications
Specifications of the HTC Wildfire R70 are a 6.53 inch HD screen, on the back a 16+2+2 megapixel camera and inside a MediaTek Helio P23 processor at up to 2 GHz. Few complaints so far. There are. For example, the working memory of 2 GB is too small for contemporary concepts. The small storage memory of 32 GB is still manageable because you can expand it yourself. The battery capacity is 4000 mAh. Last complaint is the chosen Android version. The R70 runs from the Android 9 Pie box that was released in 2018. Of course, in the year 2020 this is not the best thing to do.