Samsung has a successor ready for the Galaxy A40. Images of this Galaxy A41 surfaced and point to an extra camera on the back with a highest resolution of 48 megapixels. The drop-shaped notch on the front is now exchanged for an Infinity-U Display.
The Galaxy A Series is Samsung's premium entry-level series. The lower the number, the cheaper it is. So expect the Galaxy A41 to be an affordable model with a competitive price. Pictures of the device come from the @onleaks tube which she probably has from sources close to the factory from which the device will roll out.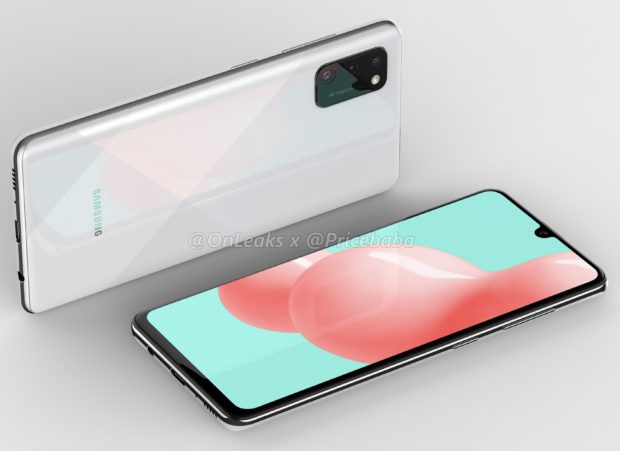 Final final specifications are not there yet so we have to do the images and dimensions. Fortunately, we can also derive a lot of information from that. For example, we know that the screen must be between 6.0 and 6.1 inches. In any case, the main camera will have a 48 megapixel sensor with two more. We don't know how big they are in resolution. It is at least one camera more than the Galaxy A40. The unit is also equipped with USB-C and a headphone port. The source further reports that an earlier benchmark showed that the A41 is powered by the MediaTek Helio P65 processor. Now it's still waiting for an official press release with launch date.
(via)