After releasing the Motorola Moto G8 Plus, G8 Play and G8 Power, Lenovo is finally releasing the G8. Compared to last year, there are some strange differences to report.
Actually, you can tell from our introduction that Lenovo is specializing the Moto G Series. Something that's been going on for a long time but with the release of the G8 is it getting more obvious. The previous G-models did a bit of everything and therefore suitable for most people, current G-models are specialized in one thing. This Moto G8 specializes in macro photography.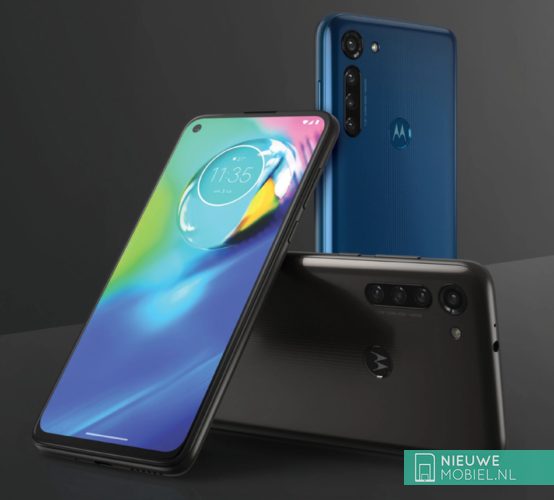 On the rear of the Motorola Moto G8 there are three different cameras. It looks like four but that is because the laser autofocus is disguised in such a way that it also looks like a camera. The main camera is capped at 16 megapixels with a bright f/1.7 lens. Additionally, there is an 8 megapixel ultra-wide-angle lens with a 118° angle of view and a 2 megapixel macro camera with which you can take extreme close-up photos up to 5 times. With a minimum focus distance of 2 cm, you capture details here that would have been lost to the human eye. This Macro Vision camera is the main selling point of the Moto G8. The question is whether that is enough, remember also the Motorola One Macro has such a macro camera.
Specifications Moto G8
Looking at all the other specifications you can see this is a mid-range phone, and one at the bottom of the mid-range segment. A 6.4 inch Max Vision screen is great to have but the HD+ resolution is lower than its predecessor. The processor is a familiar one; the Snapdragon 665 with 4 GB we also find in the Moto G Stylus and G8 Power. The 4000 mAh battery is a big improvement over the 3000 in the Moto G7. Whether it's enough should be clear when it's in shops. When that will happen is unknown.