Lenovo is about to release a global version of its Chinese Edge S soon. This Moto G100 5G already appeared so no surprises there, but we still don't know in which colors it will be released. Until today because we have exclusive images of these future color options.
Press materials uncovered by us reveal that the Motorola Moto G100 will soon come out in 'Iridescent Sky' and 'Iridescent Ocean'. Images of that blue variant surfaced earlier. Which exact color 'Iridescent Sky' is remains unclear, because we do not get to see the back.
In addition to these color options, we also have images of some specifications. These leaked out earlier but we can now confirm those. For instance, the Motorola Moto G100 5G is indeed running a Snapdragon 870 processor, has a 5000 mAh battery, a dual selfie camera and a 64MP main camera with audio zoom.
Motorola Moto G100 specifications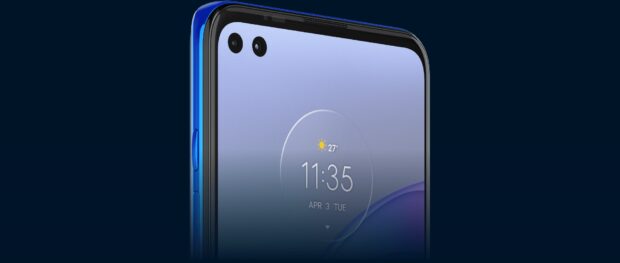 March 25
Other specifications were already leaked and largely match the Edge S announced earlier in China, so the 6.7-inch screen with 90Hz refresh rate are no secret to us. The launch of the G100 is scheduled for Thursday, March 25, 2021.