As a result of the Coronavirus, many schools and child day cares will be closed. Of course it's nice to have the children close at home but after a few days boredom strikes. A tablet can offer a solution. We list the best 3 tablets and give some tips about educational apps and games.
Pedagogically it may not be fully justified, but with moderate use a tablet is a welcome distraction. Moreover, there are also best educational games to do about which we will give more tips later. First you just need a tablet.
1. iPad mini
With a dot on the number of the iPad is of course Apple's iPad. The iPad mini 2019 WiFi to be precise. With a starting price of 430 euros, this is not the cheapest iPad but one with at least 64 GB of storage memory.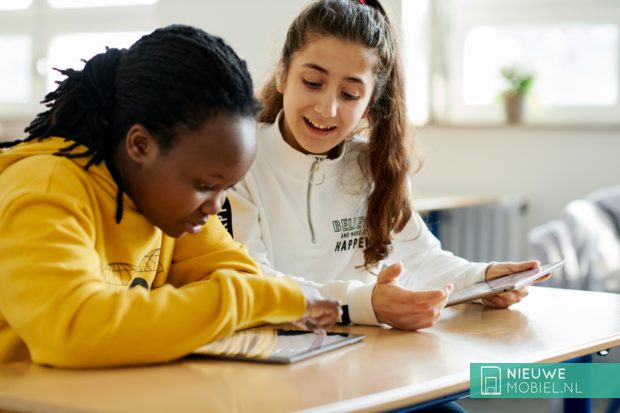 The iPad 2019 WiFi for example is cheaper but starts with only 32 GB of storage which is soon too little. Adding memory is not possible and buying a new iPad is the only alternative. Then having twice as much memory for apps, photos and videos is handy to have. Additional advantage of this iPad mini; the small screen is ideal for the smaller children's hands but you still get a full iPad in the house.
2. Samsung Galaxy Tab A 10.1
If you want something bigger we recommend the Galaxy Tab A 10.1 (2019). With a 10.1 inch screen you have a lot more screen surface. But because of the thin screen edges, the tablet itself is not oversized. Samsung offers the Tab A 10.1 with 32 and 64 GB of storage. Our advice here is also; go for the 64 GB. Memory with Samsung is much cheaper than with Apple, so the total amount of 299 euros is not that bad.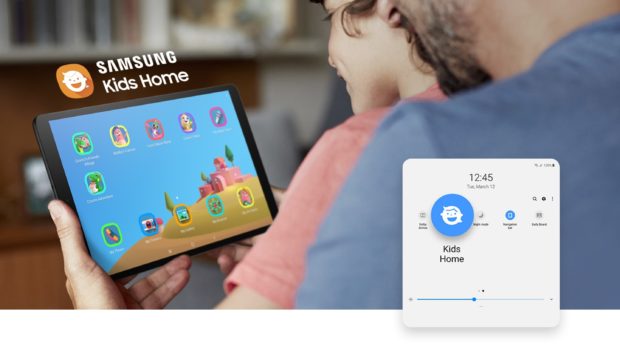 .
The Tab A 10.1 runs Android which makes the range of apps nice and large. Moreover, you can put a SIM card in this tablet so you can also surf the internet on the go. The metal housing is nice and solid and can take a beating and there are double speakers so that movies of Buurman and Buurman or Bumba in stereo through the living room sound. Samsung's tablet comes with Kids Home where you as a parent can give permission for certain apps and keep an eye on the playing time.
3. Huawei MediaPad T3
Want to get a tablet for little money to play some movies? Then consider this MediaPad T3 from Huawei. It runs Android and costs only 89.99 euros. It has a 7 inch screen which is big enough to follow the adventures of Fireman Sam. By the way, running apps quickly becomes too much for him so we don't recommend much more than YouTube and Netflix.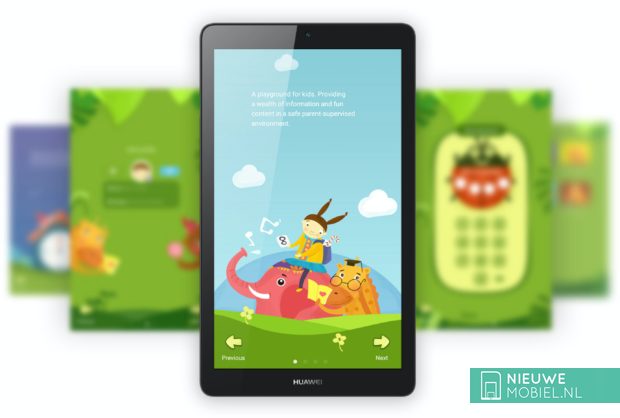 Educational games for children
A tablet can be used to do homework, look up information or watch movies. There are also plenty of educational apps and games to find. The Consumers' Association has a page with apps for the age categories 2-4 years, 4-6 years and 6-8 years. A good tip they give is to look at the PEGI score. With icons, this organisation gives parents advice on games and apps.
Another tip for toddlers from group 1 and 2 are Bereslim's digital picture books. With these children learn an average of 5 to 6 new words a day. Especially for the Corona householders they have opened the doors for free at next.bereslim.nl/bieb/login (username: bereslim100943 password: Bieb2020).