Where would we be without Evan Blass? Probably at home too but without any information about upcoming phones. Of the Huawei P40 series for example. He just published the entire lineup.
The official launch of the Huawei P40 is planned for March 26th. It is said to be an online event so we are hopeful that it won't get cancelled. However, we don't have to wait for official press releases until then. Evan Blass just published the image below of the full line-up.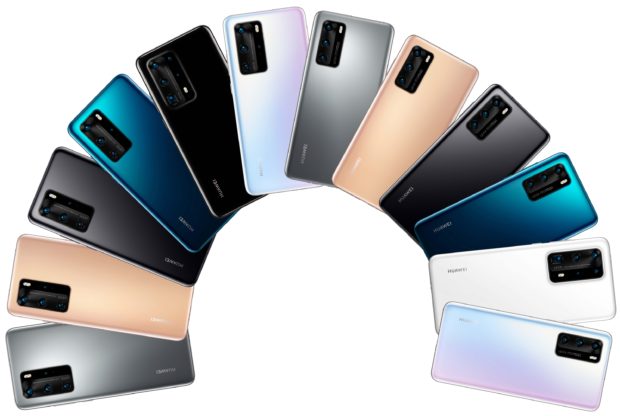 It may not be clear right away, but these are the P40, P40 Pro and P40 Pro PE (Premium Edition) in all colour versions. The previously announced P40 Lite is not in this family portrait and is already in stores in some countries.
P40 specifications
Now that we know what the P40 series is going to look like, it's time for some specifications. The Huawei P40 will be equipped with three cameras on the back including a 52MP main camera, 40MP ultra wide camera and a telephoto camera with 3x optical zoom. We do not (yet) know how big this last sensor is. The Huawei P40 Pro gets a depth camera and has a periscope lens with 5x zoom instead of 3x optical zoom. The P40 Pro PE even has 5 cameras although it is unclear what the latter is for.
#VisionaryPhotography
It should be clear that with the P40 Huawei focuses mainly on photography. This is also evident from the hashtag they use; #VisionaryPhotography. As mentioned before, the P40 series is expected March 26th via an online event. The models won't come with Google services and will use Huawei's own AppGallery instead.
(via)