The Huawei P40 Pro is a 5G phone with a story. It's beautifully designed, has attractive features and shoots admirable pictures thanks to Leica cameras. But we have to warn you about one thing.
Not for everyone
The P40 Pro 5G is not for everyone. You can download Android apps running, but not from Google's own Play Store. Instead, you'll have to seek refuge in the Huawei AppGallery. A lot of apps are missing there. Moreover, you don't have access to Google services such as Maps, YouTube and Gmail. You'll have to find alternatives yourself and make up detours. That makes the P40 Pro not really suitable for the average smartphone user. It takes some knowledge. What's more, you just have to be shy about some extra work. If all that sounds like an adventure, then the P40 Pro might be for you.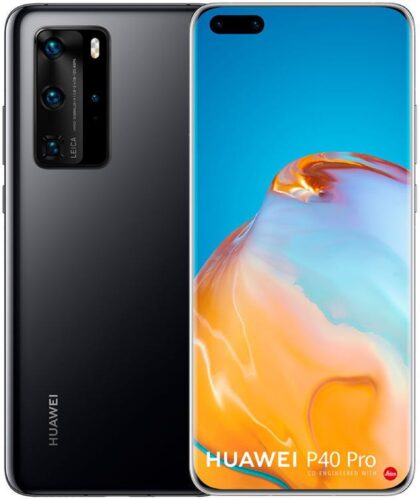 4K selfies
When you look at the Huawei P40 Pro, you immediately notice the immense front-filling screen. There are hardly any edges, which makes its appearance very futuristic. Huawei says the design is inspired by running water and we can make a suggestion. All those ergonomic curves also make it comfortable to hold. Another eye-catcher is the pill-shaped cutout for the selfie camera. Or better said, double selfiecamera. This is a 32MP camera with an infrared depth camera. Not only do you shoot razor-sharp selfies with blurred background, you can also shoot videos in 4K. That's a feature you don't see on every phone.
Main Huawei P40 Pro specifications
6.58 inch OLED screen with fast 90Hz refresh rate
Fast mobile internet via 4G and soon 5G
High 32 megapixel selfiecam with infrared depth sensor
Supports Dual SIM
Powerful Kirin 990 5G processor up to 2.9 GHz
Memory card slot to expand memory (NM card type)
50+40+12+3D camera with zoom, wide angle and depth detection
All-round camera
Huawei has invested heavily in her cameras in recent years. Together with Leica they know how to amaze us every year and they know how to motivate others to improve themselves. The main camera this year consists of a 50 megapixel SuperSensing sensor. That is a 1/1.28 inch sensor with RYYB color filter for realistic colors. There is also a 40 megapixel Cine camera with ultra-wide-angle lens, a 12 megapixel telephoto lens for 5x optical zoom, 10x hybrid zoom and 50x digital zoom. Finally, there's a 3D depth of field camera that you have to add bokeh to photos you know as background blur. All this makes the Huawei P40 Pro 5G a complete all-round camera with excellent performance in almost all situations. A Kirin 990 chipset was used to power the camera. This can handle 5G so that you are already prepared for the next generation of mobile telephony.