Thanks to @evleaks we now also have images of the Pro-version of the Huawei P40. Who wouldn't know any better to look at Samsung's Galaxy S10+. For example, there is a double self-iecam at the front in a screen hole and the housing is made of ceramic.
The pictures below without watermark appeared on the timeline of @evleaks. Images of the Huawei P40 appeared earlier and this P40 Pro is very similar. Only in the camera area there are the necessary changes.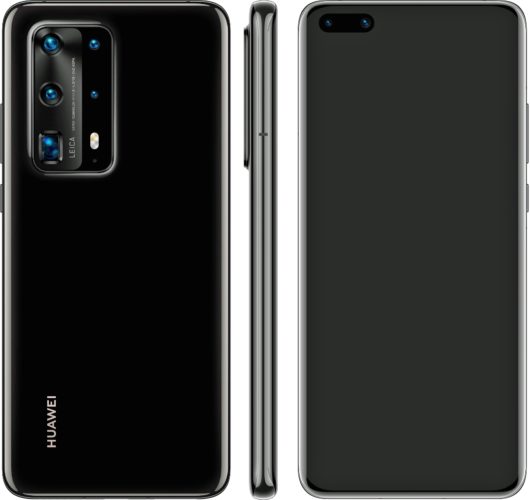 For example, there is a periscope lens on the back and two additional camera sensors, including a ToF sensor for accurate depth recognition. Somewhat strange is that another image of the Huawei P40 Pro appeared on AndroidHeadlines with a total of 4 cameras. In addition to a regular Pro, there may also be a P40 Pro Premium Edition in the making.
To 10x optical zoom
Because Huawei has the ability to print lens specifications on the back, we know the difference between the P40, P40 Pro and the P40 Pro Premium Edition. The latter two get optical zoom ranging from 5x for the first and 10x for the last. The regular P40 should do without a periscope lens but has 3x optical zoom thanks to a fixed focal length lens.
Huawei always announces her P-series in Paris sometime in March. So this year, too. In the corridors we hear the date Thursday 26 March. We're gonna see. What we already know is that the Huawei P40 series comes without pre-installed Google apps and cannot use Google services either. All this has to do with the American trade ban.