At Cebit 2006 VK Mobile showed us their latest line with devices including six new devices, introduced for the European market.
Before Cebit started we mentioned to you that VK Mobile would show us a set of new devices. We added those new devices to our website so that you could check them before the event started. Now the event has ended and we can mention to you that we have seen the new devices and three extra new devices.
We will discuss all the devices below and give you some live pictures of the complete new slim line from VK Mobile. Slim will be hot, VK Mobile shows that, but is not the only brand which took that idea from Motorola.
The following devices will be discussed:
- VK Mobile VK1100
- VK Mobile VK2200
- VK Mobile VK4000
- VK Mobile VK4100
- VK Mobile VK5000
- VK Mobile VK7000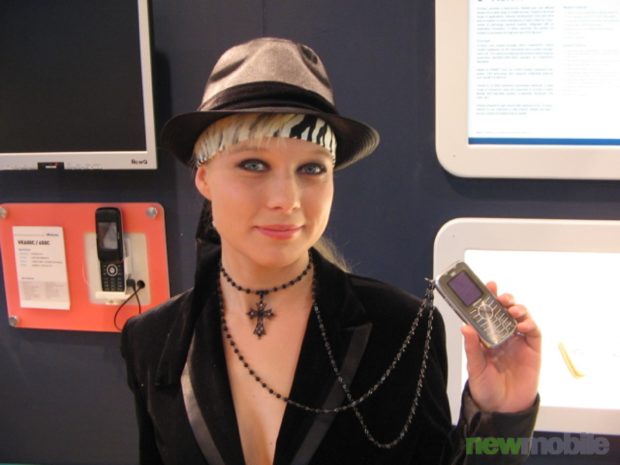 VK Mobile VK1100
This low end clamshell is ment as low end music phone with 512 MB internal memory, MP3 player, internal antenna, VGA camera, 64-tone polyphonic ringtones, SMS, EMS and MMS. The device will be the successor of several older VK Mobile models and has the internal memory we see throughout the new slim line.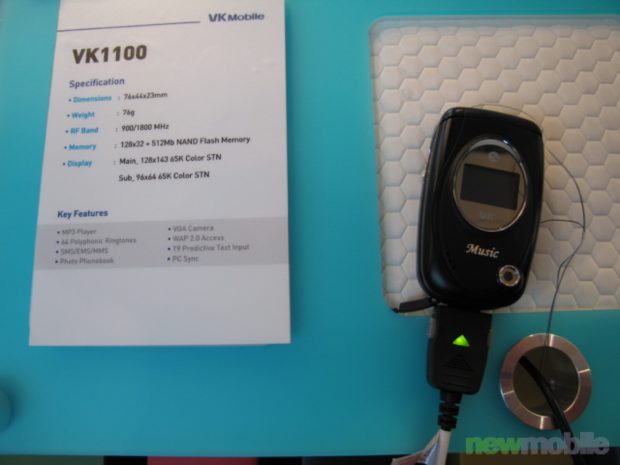 VK Mobile VK2200
The VK2200 displays the refined sensibility with soft pearl white color and unified external design of digital camera and mobile phone. It has a built-in 4 megapixel CCD camera like most digital cameras and shows a stylish design in super-slim size. Also, it gives your life pleasure at anytime with diverse entertainment functions such as MP3, MPEG4 and exciting games. If you want the feeling of confidence and style, look no more. This phone is for you!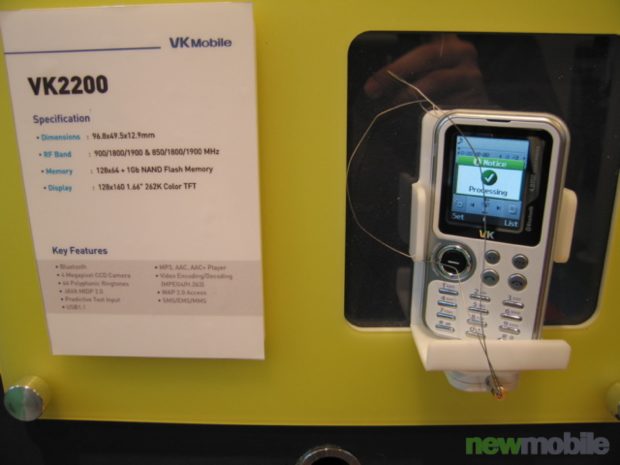 VK Mobile VK4000
A new slider is the VK4000 with build-in Bluetooth, VGA camera, MP3 player, MicroSD memory card slot, PC Sync, Quad band and 512 MB internal memory. The device is placed above the VK1100 and is comparable with other new introduced products.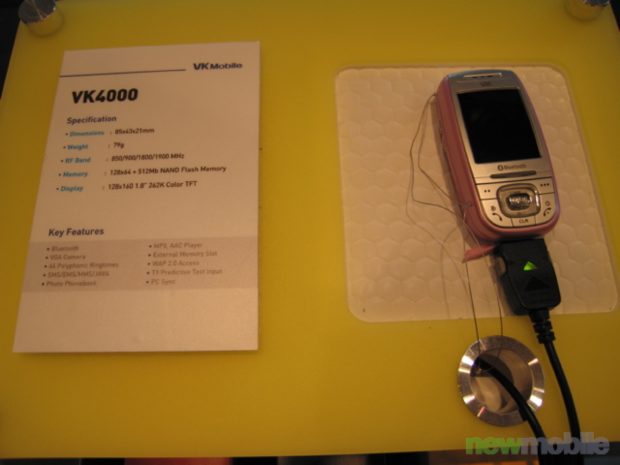 VK Mobile VK4100
This device is comparable with the new VK4000, but then in very special cover. The new VK4100 is especially made for outdoor use and can be placed on your belt. The specifications are the same as the VK4000, the only difference are the looks and rotating camera.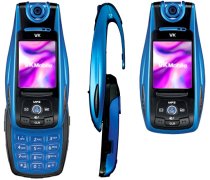 VK Mobile VK5000
From the slim design that completes your style to the delicate feeling on hands, VK5000 will give you unforgettable pleasure with differentiated mood. It'll be an attractive partner for you who dreams a new refreshing life with useful functions wuch as MP3, Camera and Bluetooth. Like its smart and slim design, the edge-phone VK5000 is outstanding in rapid transmitting and receiving of data. It brings you more effective business and mobile life.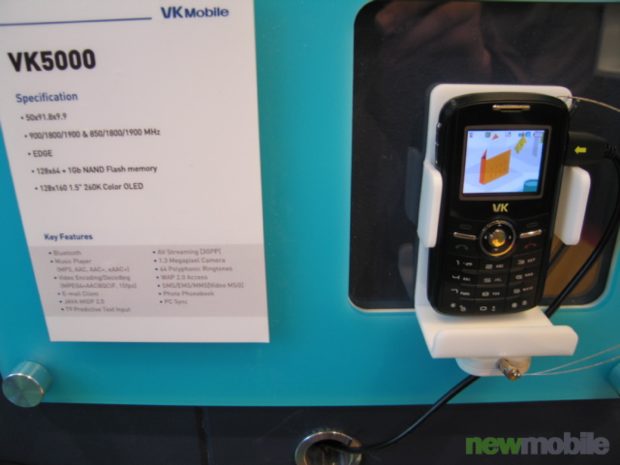 VK Mobile VK7000
What excites and attracts you dreams for the take off towards the future. The VK7000 brings you more accurate answers for a more hopeful future. It has every Hi-Tech function that you dreamed from Bluetooth, MP3 and its simple external design to the rapid transmitting and receiving of data for composure and confident life. Moreover, with 1.3 megapixel main camera and VGA sub camera you can take pictures conveniently and freely without any additional operation. The VK7000 gives you the best of both worlds, while helping to provide a more dynamic and enjoyable life for pleasure and work.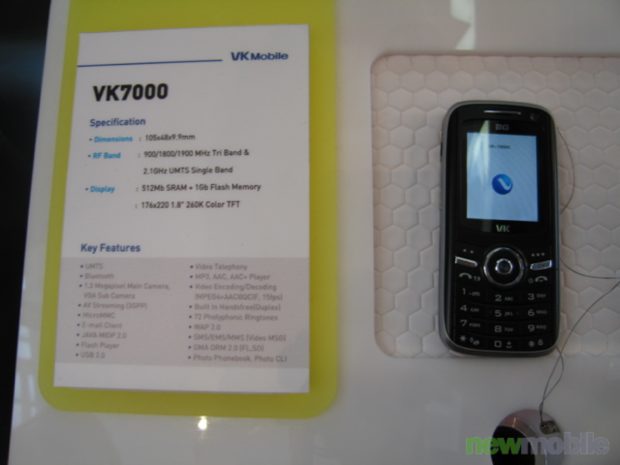 The new slim line from VK Mobile: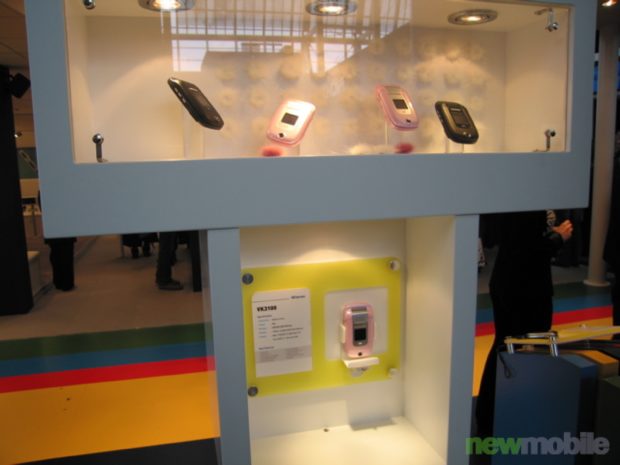 For the complete set of specifications of all new devices and the pictures we shot of the devices please visit our VK Mobile brandpage: