The notch; a necessary evil in our search for borderless telephone screens. An interim solution too, because why would the self-image camera occupy such a prominent place in the much more important screen? Still, it will stay for a while, especially if you're an iPhone fan. Apple does want to make it a bit smaller for the upcoming iPhone 12 Pro.
A pop-up camera, a rotating camera, a punch hole, a notch. All good and nice but of course we want a camera behind the screen. Apple is reportedly working on it but is not ready yet. At least not for the upcoming iPhone 12 Pro. And that's why the 12 more or less resembles the 11, although Apple managed to make it smaller by shrinking components and moving some parts. Something is better than nothing.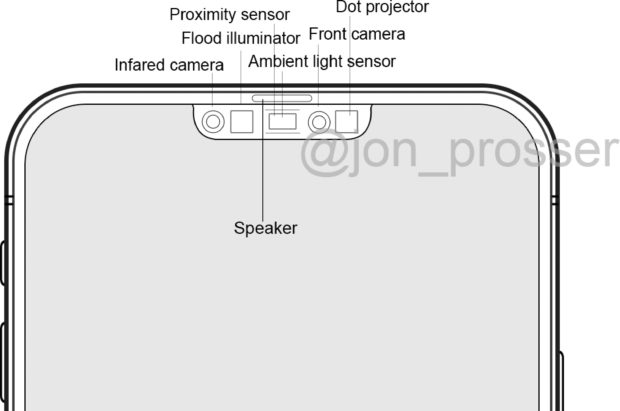 For the upcoming iPhone the loudspeaker moves to the top and the Face ID components have been made a bit smaller. This makes the notch a bit narrower, leaving more screen space. It's not much but hopefully enough to seduce customers. In terms of appearance, the iPhone 12 Pro may follow the new iPad Pro. The edge becomes more angular, and on the rear we expect a LiDAR scanner for enhanced depth recognition. iOS 14 also brings some new features we saw earlier in iPadOS, especially in the home screen. Expect you'll be able to add widgets too.
Smaller notch: Not Great Not Terrible
In previous years it was the iPad that followed ideas from the iPhone, but for 2020 it seems to be the other way around. The iPhone 12 Pro will be a copy of the iPad Pro (2020), both in appearance and usability. If a smaller notch indeed becomes the biggest 'progress' then that's not very great, it's not terrible either. It is and will remain an intermediate solution until Apple has come up with a way to tuck Face ID behind the screen.
(via)