Take this all with a grain of salt, but an image has just appeared in Samsung's own Galaxy Store of a still unknown device. Is this the Note 20 or is it wishful thinking?
The image was noticed by a reader of SamMobile and shows three Galaxy phones. We know two of them; the S10+ and the S20 but what is that phone in the middle? According to the source it is the Galaxy Note 20. We don't want to go that far, it might just be a placeholder. In any case, it is not handy from Samsung.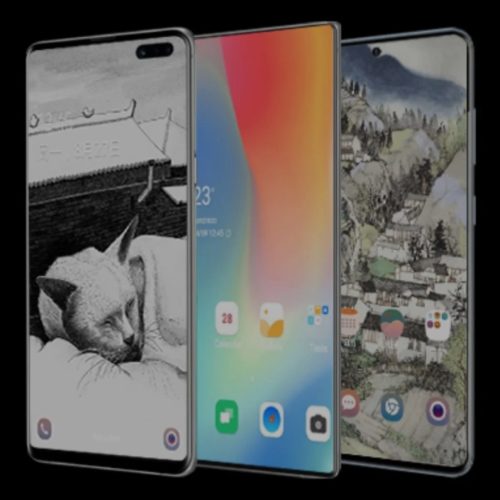 This feeds the rumors and in the near future they will be about even thinner screen bezels and a missing punch-hole selfie camera. So where is it? Maybe behind the screen, maybe it's a pop-up camera, who knows. You won't hear the answer from us. We don't know either, and we certainly don't lift too much weight from the image above. We want to see more evidence before we say anything meaningful about it.
Note 20 renders
The Samsung Galaxy Note 20 will take some time before it becomes official. Samsung usually introduces its next Note in the fall and summer hasn't even started yet. We have not seen any CAD-renders or possible specifications. All signals that tell us it is still too early to draw any conclusions.
(via)