Our favorite leaker @evleaks has put images online of Samsung's upcoming Galaxy M13. This device isn't announced yet, but we already get a complete picture. And not one, but three.
Because Evan Blass surprised us with 3 images of the Galaxy M13 in a total of 3 colors; light blue, salmon pink and dark green. Whether these will also be the actual color names remains to be seen.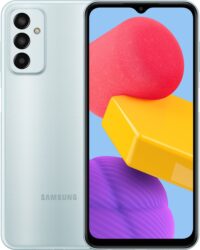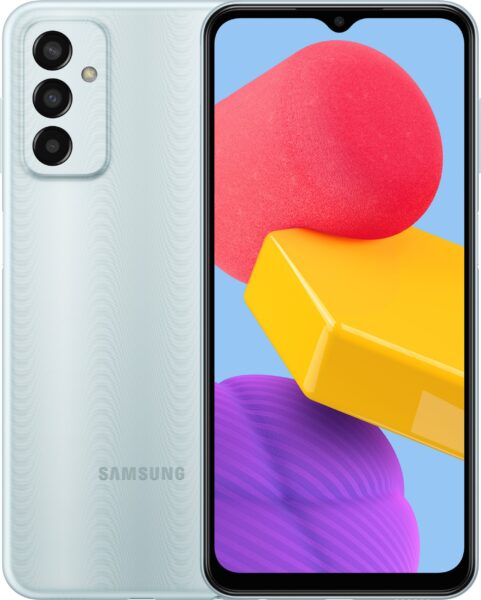 We see a phone with a V-shaped notch, just like back in the day with the Galaxy M12. Samsung still applies the notch in inexpensive models. The more expensive ones get a more modern-looking punch-hole. On the back of the Samsung Galaxy M13 we see three cameras with a yet unknown resolution. The design language of the so-called camera island is similar to other recent Galaxy phones.
Galaxy M13 announcement
We don't see a fingerprint scanner, perhaps it's found on the side like its predecessor. What other specifications the M13 gets is still unknown. The device that it is supposed to succeed is already more than one year old. That means it's time for a successor.