Waterproof and sturdy phones nowadays are pretty beefed-up and, well, ugly. Sony proofs us wrong and shows a touchphone that is pretty and waterproof at the same time.
Touchphones are no stranger for Sony. They previously announced the Xperia active. With the new Xperia go Sony has a trustworthy successor. Research shows that Water Resistance is the third most important feature people want on their phone. Unfortunately sturdy phones aren't that good looking, till now.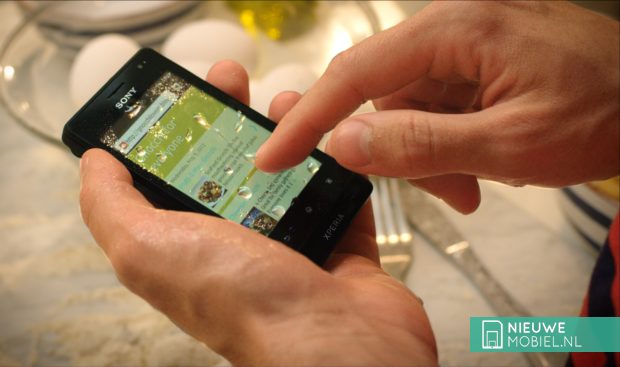 Even the specs are pretty. An 3.5 inch Reality Display, 5 megapixel camera and dualcore 1 GHz processor. The housing is IP67 certified, meaning that some water won't destroy your phone. The Xperia go will ship with Android 2.3 Gingerbread but Sony promises an update to Ice Cream Sandwich. Expect the Sony Xperia go in shops somewhere in the third quarter at an expected retailprice of 299 euros. There will be three different colours.