To help consumers that are looking for a new mobile phone in a specific colour, NewMobile today introduces searching by colour. Just pick the colour of your choice, and we present the available phones.
Recently, we held a survey, which demonstrated that more phones in colours other than the default grey or black are hitting markets worldwide. Especially red and white handset are increasingly popular. Consumers looking for a phone in certain colour can fill out their preference on are search page starting today.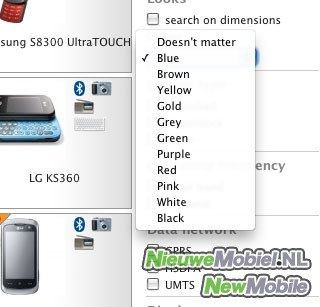 This option is available both on our search page and on all brand pages like Nokia. After your selected your preferred colour or edition, all available handsets are displayed. And when we say available, we mean available. Only colour that you actually can buy are in the list. Pick the desired phone and colour and your will see the webshops which can ship it.
Available editions
Since we track the colours available at our partner webshops, we can also display the available colours and editions on the page of every handset. Below, you see the page of the Nokia 6700 Slide.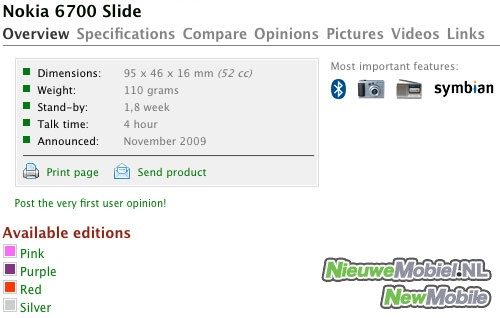 Clicking a colour or edition will refresh the webshops pane at the right side of the page, and will only display webshops that have the colour you wish.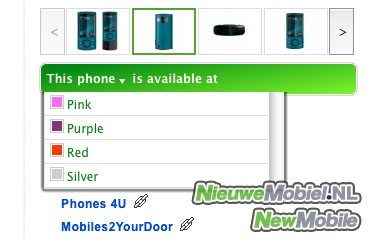 Another option is to click 'this phone' on your right hand, just below the product pictures, above the list of webshops. A dropdown menu pop ups that lets you pick a colour or edition that is available. Just take the option you like, because that is what NewMobile is about: bringing convenience in finding your next phone.