A major leak has given us a lot of images of the entire Galaxy S22 family. These renders of the Galaxy S22, S22+ and S22 Ultra show which direction Samsung wants to go.
The renders come from @onleaks who has published unannounced Samsung phones before. The Frenchman has sold his renders to Zouton, 91mobiles and Digit. Those 3 publications have published images of the S22, S22+ and S22 Ultra respectively.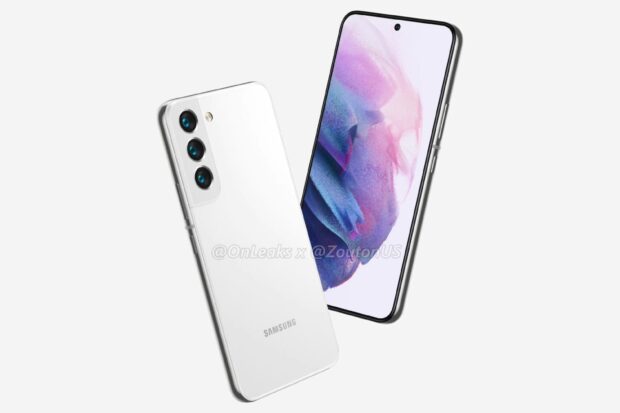 The most notable of the trio is the S22 Ultra but first a little more about the entry-level S22. As expected this one will be a bit smaller than before with a 6 inch screen. Because of this, Samsung creates a bit more room between the S22+ and Ultra. Apart from the size, we don't see any big differences. The screen edges seem to be a bit smaller and the camera module does not emerge from the side anymore, but sits on the back, as it were.
Samsung Galaxy S22+
We find the same design principle on the Galaxy S22+. Inside the module are 3 different cameras, presumably a 50, 12 and 12MP one. The screen of the Plus measures an expected 6.55 inches diagonal. Inside a 5000 mAh large battery is expected. If rumors are to be believed, the charging speed is going up; from 25 watts to at least 45 watts.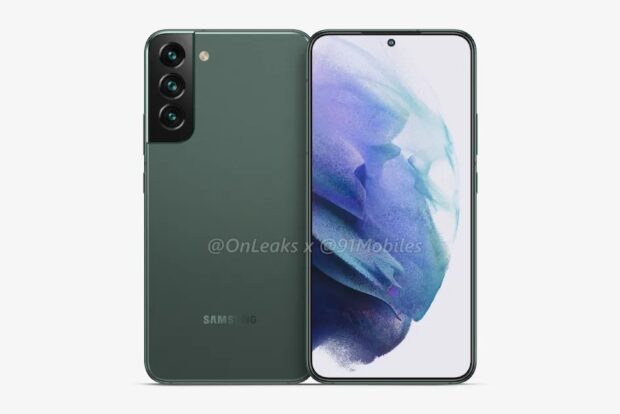 Samsung Galaxy S22 Ultra
Most of the innovation seems to be going to the Galaxy S22 Ultra. At least, if we're talking about looks. It will be a lot more angular than its predecessor and therefore looks more like a Galaxy Note. This is not without reason, because the Ultra will reportedly get a slot for an S Pen. This makes the S22 Ultra more like the successor to the Note 20 than the S21 Ultra.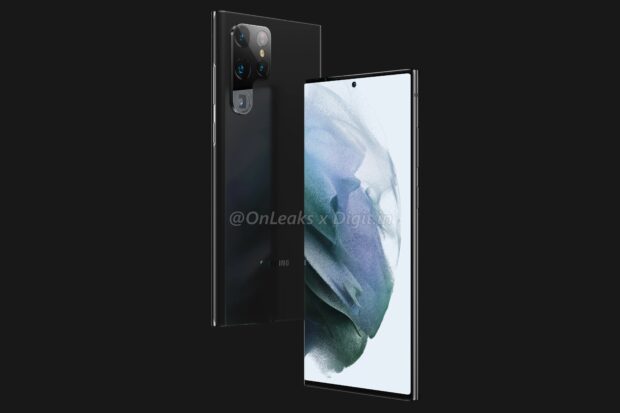 The S22 Ultra shown here also gets a different camera module, quite different from the other S22 models. Whether this will actually be the design is still unclear. According to @UniverseIce Samsung is also considering a double pill shape, possibly to save weight.
What does seem certain is that we will find a 108MP camera sensor on the Ultra. You will also notice that the volume keys are not so prominently visible. Whether they really sit so deep in the side will become clear when Samsung officially announces it. It is always possible that the 3D artist who made the renders misinterpreted the blueprints.
Galaxy S22 series announcement
By the way, an announcement of the above trio is not expected before 2022. To be more precise, the first quarter of 2022. Samsung usually presents its S flagship in February or March. Last year it deviated from that due to the Corona crisis and presented the S21 family at the end of April.