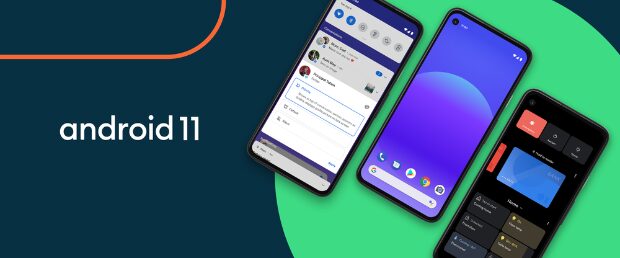 After several betas Google officially released Android version 11. But for now it is only available for a select group of Pixel, OnePlus, Xiaomi, Oppo and Realme phones. Check here if your device is suitable.
From the Pixel 2 to the Pixel 4 XL can get started with Android 11 right away. But OnePlus, Xiaomi and Oppo are also mentioned in Google's press release as manufacturers who will come up with an update soon. Unfortunately, Google does not mention any device names. Most probably they mean the OnePlus 8 and 8 Pro. Other manufacturers are expected to follow several months from now.
Google itself lists these 11 points that they find most important to Android 11:
Own section for conversations in notifications and the ability to prioritize them
Bubbles to quickly send answers to important contacts
Inbuilt screen-recording
Controlling all your smart devices from 1 place by pressing and holding the power button
New media controls
Android Auto now works wirelessly on suitable cars
Giving one-time access to apps for accessing your location, microphone or camera
Automatic reset of permissions for apps you haven't used for a long time
Update system components from Google Play without phone manufacturer intervention
Work profiles for Android Enterprise users
New features including app suggestions for Pixel 2 users and higher
Red Velvet Cake
You can get more information about each topic at android.com/android-11. Google has stopped giving names based on desserts and treats since Android 10 so officially Android 11 doesn't have a nice nickname. Yet behind the scenes Google uses the name 'RVC' which stands for 'Red Velvet Cake'.