Evleaks placed a press image of the LG Wing 5G on his Patreon page. The device that comes out in a 4G and 5G version has a reasonably unique second screen that swivels from behind the main screen. It is the first time that we get to see its back.
Is it a foldable or not? Fact is that you can make the screen of the LG Wing 5G bigger with a single action. The second screen doesn't has the same size but with an expected 4 inch in diameter it is still big enough to be usable. Probably for multi-tasking or control buttons. Thanks to the image of @evleaks we now also see the back of the device.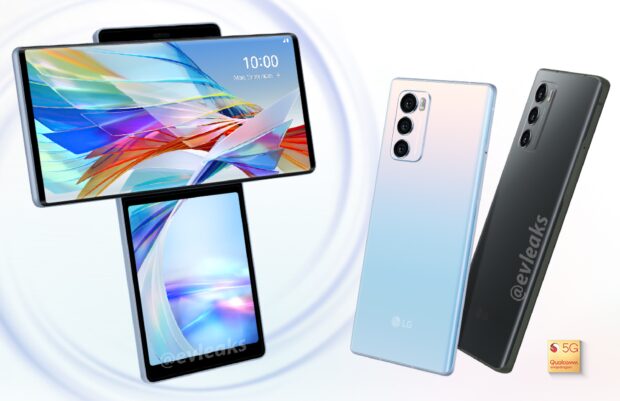 The Wing 5G gets a Triple Camera system in a setup that reminds us of Samsung's Galaxy Note 20 series. Three lenses are located underneath each other in the top left corner with a flash on the same island. The resolution of the image is not high enough to read how many megapixels the cameras are. Besides a look at the back we also see a part of the side. We had some concerns about the thickness because of the double screen. It looks a bit thicker than average but it's doesn't look too thick. LG is expected to announces the Wing and Wing 5G very soon. They have already confirmed the name, now it's turn for them to unveil the phone itself.