The Android Market counts more than 100,000 applications. Unfortunately, the main part of it is rubbish, while you have to search for something that's worth installing. NewMobile is here to help you with some must-haves.
Tweetdeck
Tweetdeck is the most popular Desktop client to use for Twitter. After the iPad and the iPhone, the developers of this application have shifted towards Android. The familiar multi-column view is available in the mobile version as well, which makes it easy to browse through your timeline, mentions and DM's. Support for multiple accounts is ideal for professional tweeps. Morever, the app supports Facebook, Google Buzz and LinkedIn. Minor drawback: the app is still in beta, and only available on Tweetdecks website.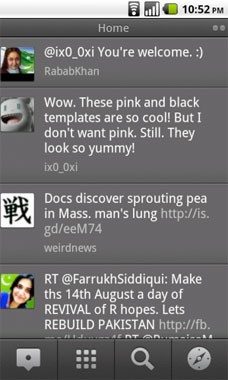 MyTracks
For the sporty people among you. If you want to show of your achievement after an afternoon of running or cycling, use Google My Tracks, and applications that tracks your tracks (sigh..), and shows the distance you cycled/runned, and your maximum speed. The application can connect to Google Docs as well, giving a quick overview of your past training sessions.
Google Sky Map
Want to impress your partner during a night under a clear sky of stars? Get Google Sky map, and you can tell exactly the stars and planets you are seeing. No more need to look for strange constructions you learned from your friends, just enable GPS and point your phone to the sky.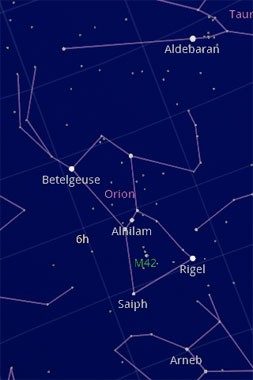 Spotify
The first initiative that could really compete with The Pirate Bay for listening to music. If you have a paid Spotify account (costs no more than a few dollars a month), you can listen to all kinds of music with out limit. Make sure you have a good data plan, as this app uses an internet connection permanently.
Chrome to Phone
Chrome to Phone is a combination of a plugin for the Chrome browser and an application for Android. After you installed the plugin, you can send YouTube movies, Google maps and web links directly to your phone. To use this application, you'll need Android 2.2 Froy, which means that only owners of a HTC Desire or Google Nexus One can use it by now.
Barcode Scanner
Scanning barcodes with your mobile phone seems not to be very useful, at first sight. However, Barcode Scanner brings some interesting features. The app also reads QR-codes, like the ones on this page. You see them everywhere these days. If you have Barcode Scanner installed, your phone can read these codes, and sends you to the app in the market immediately. The same works for webpages.

My Days
A special apps for ladies, but also for lads who want to become farther (or certainly not): With My Days, women can predict their menstrual cycle. The app tells when you're fertile, and predicts the first day of your next period. Useful when you forget how fast four weeks pass by.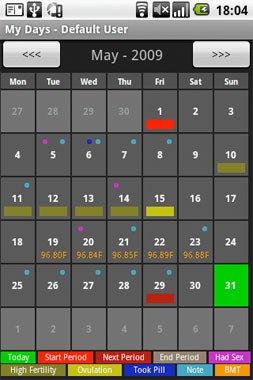 mAnalytics
Google Analytics is the most used tool to monitor the number of visitors of your website. If you want to be updated about the number of visitors and visits while you are travelling, install mAnalytics. The application does not only monitor vistors, but also the sources they came from.
Task Killer
Android can multitask. That is a mayor feature, but on phones that have a light weight processors, the number of apps running may become a problem. With Task Killer, you can quickly and easily kill application you're not using.

Wordpress
The popular blogging tool Wordpress introduced an Android application that enables you to manage posts and comments. Very useful when you're on the frontpage of Digg, and all those commenters are coming to your website.