In a few days the launch of the iPhone 13 is expected but already the first iPhone 14 rumor has surfaced. The iPhone expected in 2022 will say goodbye to the notch. Finally! But it won't be a completely uninterrupted screen either.
Apple has set its sights on face unlocking and it's sticking to it. And that's totally fine. The only problem is that the technology that makes reliable face recognition possible is very difficult to implement under the screen. Something a fingerprint scanner can do easily. So will the notch stay for long? No.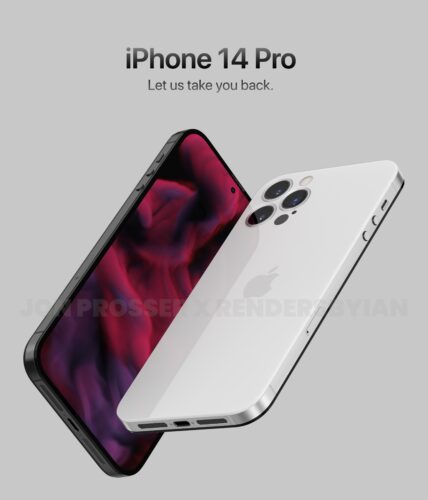 Because according to Jon Prosser, the leaker with the big mouth, the iPhone 14 will have a Hole Punch. It's just unclear at the moment whether it will be a single hole punch or multiple. Face ID consists of quite a few components and it's still unclear which ones will fit under a screen and which ones will require unobstructed view.
Retro design
Another rumor about the iPhone 14 is that the camera module no longer protrudes. Apple may have to make the housing a bit thicker for this although this may only be the case for the iPhone 14 Pro Max. The whole design should resemble that of the iPhone 4, including the round volume buttons.
It is very remarkable that we are seeing iPhone 14 rumors even before the announcement of the iPhone 13. And Apple won't be happy about this either. It previously sent threatening letters to leakers and 3D render artists who published Apple rumors.
(via)