During its annual September keynote, Apple presented the iPhone 13 and iPhone 13 mini. Both phones share many features but differ in size. New this year are the additional camera capabilities and longer battery life.
The iPhone 13 and iPhone 13 mini are modest updates with subtle differences. Apple mainly focuses on a longer battery life and improved camera. The latter is mainly due to the new way of image stabilization.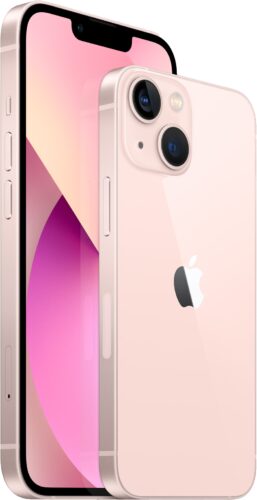 By not moving the lens but the sensor instead, you can shoot sharper pictures, even in the dark. Sensor-shift OIS also works when shooting video. The now 12MP ultra-wide-angle camera with larger pixels offers 47% better light capture for better night shots. On the software side, iPhone 13 users now get an additional mode; Cinematic Mode. This mode thinks along with you to create cinema-like videos by automatically focusing on subjects and people. Or modify it afterwards.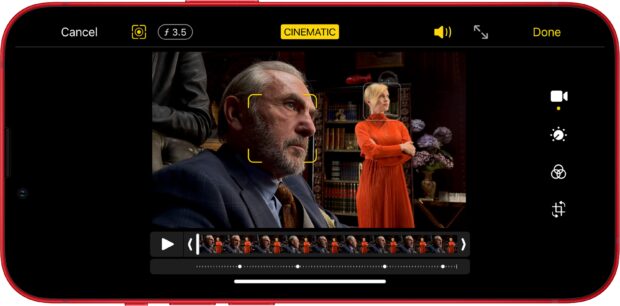 Smaller notch
Both the Apple iPhone 13 and iPhone 13 mini offer a slightly narrower notch than their predecessor. In the software, Apple doesn't make use of this extra screen space (for now). On the back, the biggest difference is that the cameras are placed diagonally instead of underneath each other. On the inside, there are more differences.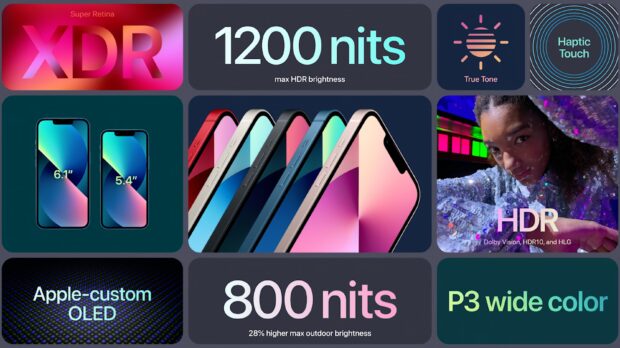 For example, both phones feature the A15 Bionic processor. This 5 nanometer-based chipset features nearly 15 billion transistors and ensures apps launch quickly and iOS 15 runs smoothly. The Super Retina XDR screen remains unchanged and thus does not feature the high 120Hz refresh rate that the Pro models do.
More energy efficient
Thanks to the more energy efficient chip, and larger battery, the iPhone 13 and iPhone 13 mini manage to last longer. For example, the iPhone 13 gets two and a half hours more compared to the iPhone 12. The iPhone 13 mini gains an hour and a half compared to the iPhone 12 mini.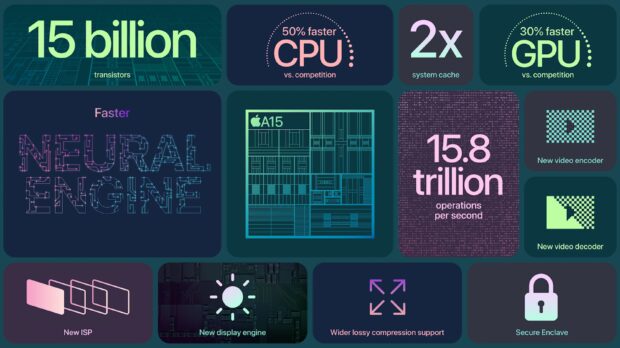 Apple didn't give many details about the A15 Bionic. Usually we hear how much more powerful it is than its predecessor but those numbers are missing this year. Just assume that the A15 is faster than the A14 but not with the big steps that we saw in previous years.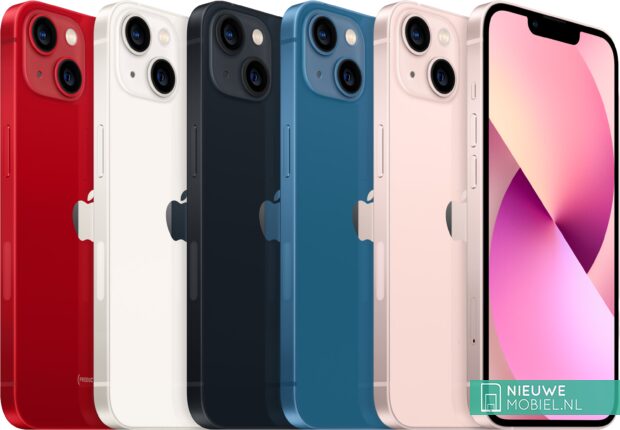 iPhone 13 (mini) pricing and availability
The iPhone 13 and 13 mini will be in stores starting Friday, October 8, in the colors Pink, Blue, Midnight, Starlight and (Product)RED. Gone is (finally) the 64GB entry-level model. Storage memory this year starts at 128GB, through 256GB to 512GB. Prices start at 909 EURO for the iPhone 13 and 809 EURO for the iPhone 13 mini.