We personally always find "Mini" to be a dangerous term in this industry. In the past it stood synonymous for 'Lite'. The iPhone 12 mini is by no means a lightweight phone. It should be a high-end iPhone, but smaller. Oh yes; and without 5G support. But I'm sure fans won't mind.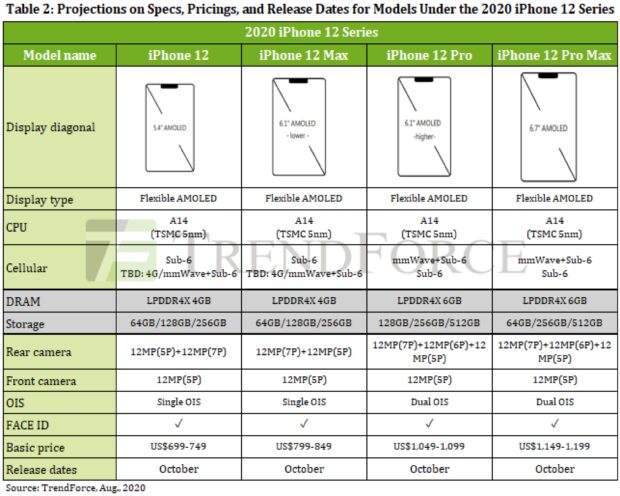 If the rumors are true then the Apple iPhone 12 mini gets a 5.4 inch screen. While this is larger than the almost sacred 4-inch that some hardened iPhone boomers consider sacred, shrinking screen edges may not lead to a larger device. The iPhone 12 Pro will be 6.1 inches while the iPhone 12 Pro Max will be 6.7 inches. The mini also appears to have a dual rear camera with OLED display and Apple A14 Bionic processor. The starting price is an expected 699 US Dollar and for that you get 64 GB of storage memory.
Later than usual
The above is a set of rumors that PhoneArena has collected. These rumors come from stock market analysts who want to inform their customers as best as they can. This may be relevant to Apple's share price, although caution is always advised. Apple is likely to announce the iPhone 12 series sometime in October with availability in November. This is later than usual and is probably related to the Coronavirus outbreak.