The new green version of the iPhone 13 and iPhone 13 mini was already expected. Big surprise is that the color is also coming to the iPhone 13 Pro and iPhone 13 Pro Max. To make that one a little more exclusive, the green version is called "Alpine Green". As is now customary, there is just a new color; specifications remain unchanged.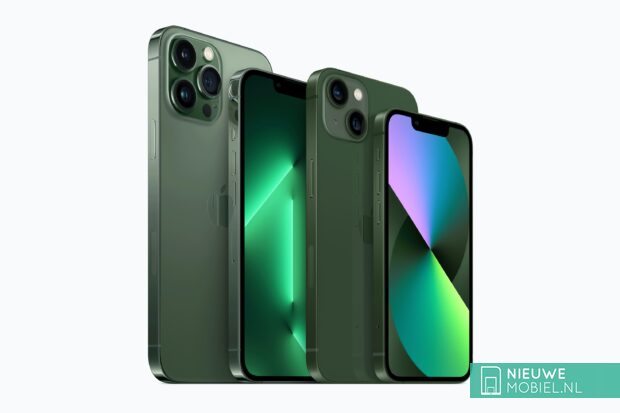 The new iPhone color is available for pre-order starting Friday, March 11 and should be available March 18. Prices are in line with other colors. In addition to green, the iPhone 13 and 13 mini are also available in the colors (PRODUCT)RED, Starlight, Midnight, Blue and Pink. For the iPhone 13 Pro and 13 Pro Max, you can choose between Sierra Blue, Graphite, Gold and Silver in addition to Alpine Green.
Not entirely new
Apple is familiar with the color green; the iPhone 11 and 12 also came out in that color. Although that version was much lighter. The new dark green version is very similar to the green in which Samsung also released the Galaxy S22 series in.