Apple has secured a patent for a variable refresh rate. It's about time; iPhones now only work at 'just' 60Hz. A higher refresh rate makes animations look much more smoother.
The biggest surprise during the announcement of the iPhone 12 wasn't 5G, it was the absence of a high refresh rate. So Apple has something to make up for and we may see that starting with the iPhone 13 (or whatever that device will be called).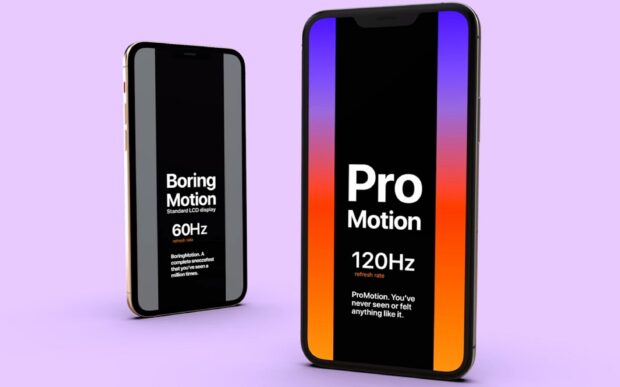 Indeed, thanks to a surfaced patent, we know that Apple is working on a Pro Motion display with a variable refresh rate of 60 and 120Hz. The patent also leaves open the possibility that Apple will opt for an ever higher refresh rate of 240 Hz. The Samsung Galaxy S21 series also works with a variable refresh rate and the S21 Ultra can even scale down to 10 Hz to save battery.
Other iPhone 13 innovations
Rumors surfaced earlier that the next Apple iPhone 13 will get an Always On Display, stronger MagSafe magnets, and astrophotography. The notch remains but it will presumably be narrower.