Apple is holding an online event called "California streaming" on September 14. During this keynote, the iPhone 13, iPhone 13 Pro, and iPhone 13 Pro Max are expected to be unveiled. We might also get to see the Apple Watch Series 7.
Apple traditionally announces its new generation of iPhones in September. The big exception was 2020 when Apple announced the new iPhones in October due to the Corona crisis. The event starts at 10:00 AM Pacific Daylight Time, 19:00 Central European Time.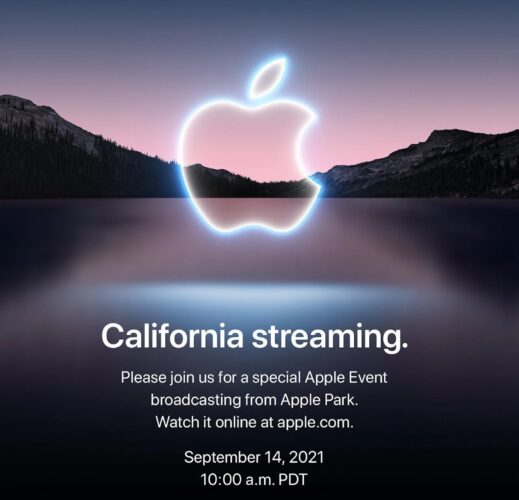 It's easy to guess what we'll be seeing on Tuesday, September 14. The iPhone 13, iPhone 13 Pro and iPhone 13 Pro Max have been appearing in the news for months. But a 5.4-inch iPhone 13 mini is also expected, perhaps the latest iPhone mini.
120Hz ProMotion
If the rumors are true, the iPhone 13 generation will be the first iPhone with a screen refresh rate higher than 60Hz. iPhone screens have always looked a little more smoother than their Android counterparts but it's kind of embarrassing that Apple is only now moving to much smoother screens. The iPad had already made that step earlier. Other differences are likely to include sensor-shift image stabilization and an improved ultra-wide-angle camera on the Pro models.
Apple Watch Series 7
In addition to new iPhones, we may also get to see the Apple Watch Series 7. If the rumors are true, it will have a new design with a flat screen. For the first time, the sizes will also differ. Instead of 40 and 44mm, we will soon get 41 and 45mm. Whether Apple also comes with a "One More Thing" is still unknown. New AirPods are a good possibility.