Samsung seems to have finished the Galaxy S23+. We think so because a picture showing its battery has appeared. And if the battery is final, the rest of the device is likely final too.
Anyone who has disassembled a phone knows that the battery takes up most of the space. This means the dimensions of the battery are rather important. All other components sit snug around it like a puzzle. Samsung seems to have laid the puzzle of the S23+ because a picture of the S23 Plus battery is now surfacing.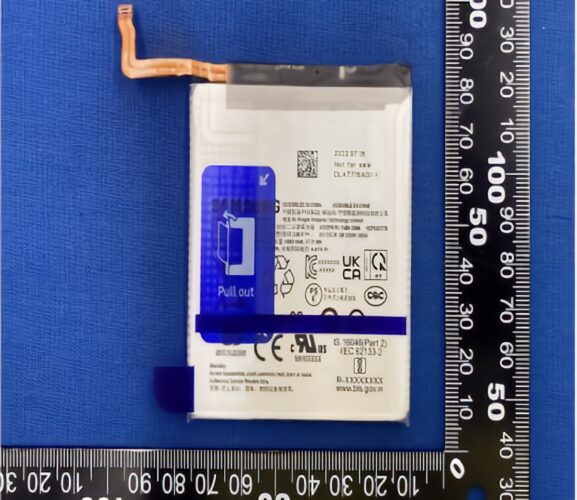 SamMobile unearthed the image above inside an approval database for the Korean market. The battery has the type number EB-BS916ABY and is intended for a product with the type number SM-S916B. That latter belongs to the Samsung Galaxy S23+, according to SamMobile.
Galaxy S23+ battery capacity
Unfortunately, we cannot find the capacity of the battery, but we would not be surprised if it is the same as in the current S22+. That would mean 4500 mAh. As suggested, the S23 series is claimed to be broadly similar to the current S22 series.