According to a Korean publication, Samsung is planning to announce its first Galaxy A phone with 5 camera's on the back. The Galaxy A72 will be equipped with zoom, macro and depth recognition.
Until now, we saw that Samsung was reluctant to use optical zoom in cheaper phones. This camera function had to be a reason to upgrade to a more expensive Galaxy S phone. But now that the competition also applies it more often to cheaper models, Samsung is forced to bring it to the Galaxy A-series as well. For the time being, it only can zoom 3x optical.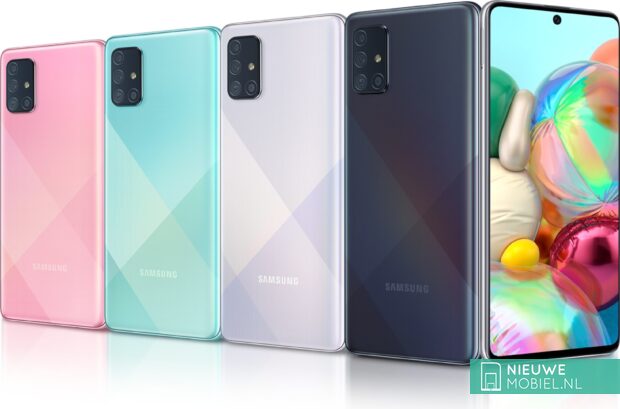 According to the Korean Thelec, the Galaxy A72 has a 64 MP main camera, 12 MP camera with ultra-wide-angle lens, 8 MP with 3x zoom, 5 MP macro and a 5 MP depth camera. An impressive collection of cameras, and we aren't even counting the one at the front. The predecessor of the A72, the A71, already had an impressive number of cameras. 5 in total, of which 4 were on the back.
First Samsung with 5
In this respect, Samsung has a tradition to continue. By the way, it is the first time that Samsung releases a phone with a penta-camera system. Until now, only Xiaomi, Huawei and Nokia have released such models in the form of the Mi Note 10, P40 Pro+ and the 9 PureView. With the continuous drop in the price of camera modules, this will become even more common in the future.