Google has announced its new Pixel flagship. Still, this year's Pixel 5 isn't the kind of flagship you'd expect. There are also a lot of similarities with the also announced Pixel 4a 5G. One of them is the Portrait Light mode.
The Google Pixel 5 and Pixel 4a (5G) share so many similarities we are better off mentioning the differences. For example, the materials are different. The Pixel 5 consists of Gorilla Glass 6 on the front with an aluminum back and is IPX8 water resistant, the Pixel 4a (5G) gets Gorilla Glass 3 with a polycarbonate back.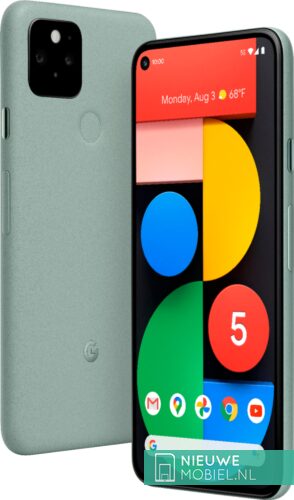 The 4a 5G at 6.2 inches is slightly larger than the 6-inch screen on the 5. This does not apply to the battery, where the Pixel 5 has a lead of a few mAh. The latter can be charged wirelessly and you can also charge accessories by placing them on the back. The Pixel 4a 5G has a head start on audio; it has a 3.5mm audio jack for your own headphones. To make up for that, the Pixel 5 gets a slightly smoother screen of 90Hz.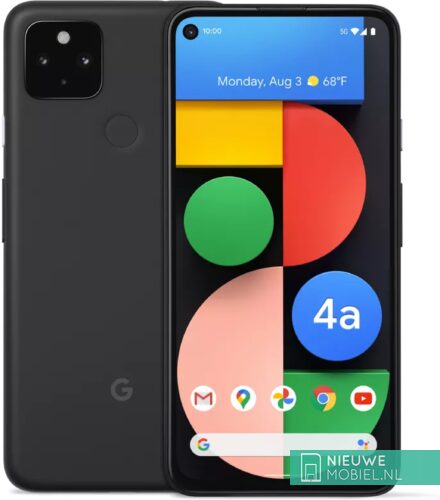 Many similarities
So both have an OLED screen with punch-hole for the 8MP selfie camera, a dual rear camera with 12.2MP main sensor and 16MP ultra-wide-angle lens. More about that camera later. They also both have a Snapdragon 765G processor with 5G support. Only the model from the 5-series gets 8 GB of RAM memory, the 5G version from the 4-series has to make do with 6 GB of memory. Both have 128GB of storage memory built-in. Of the 4a 5G another version will be released with Sub-6 5G and one with the faster mmWave. If you list the specifications you will notice that the Pixel 4a 5G is not just a Pixel 4a with 5G.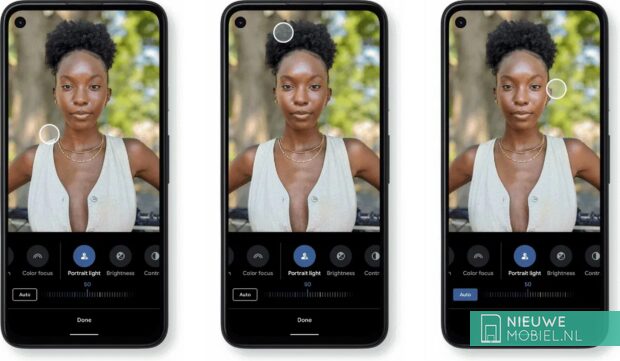 Portrait Light Mode
Pixel phones are known for their good camera. New this year is the 16MP ultra-wide-angle lens but the most important new feature is Portrait Light. Here you can place a virtual lamp in your photos and play with the lighting. Google promises that this will even work with photos already shot thanks to the help of AI (artificial intelligence). The function comes first to the Google Pixel 4a (5G) and the Pixel 5 but Google promises to also equip previous Pixel phones with it.
Prices of the Google Pixel 5 will start at $699, the Pixel 4a (5G) will cost $499. The latter will be available in Clearly White and Just Black, the Pixel 5 will be available in Just Black and Sorta Sage (green).